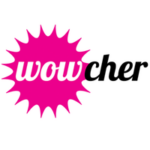 Wowcher
Where would you recommend for a great night out? Are you always the go-to friend for knowing about the best places to eat, drink, party and stay? If you're looking for your next role in Sales, look no further.
The role
Needed: a Business Consultant to join Wowcher's local Manchester sales team. The role will have a focus on managing and growing existing merchant relationships.
You will be passionate about Wowcher & Living Social and pro-active in contributing to the success of the business. You must be able to be flexible and adapt to challenging situations whilst working closer with the New Business Sales Team.
Who are they looking for?
You will be articulate, quick thinking and able to adapt to the most challenging situations
1-2 years in a similar position
An entrepreneur who is passionate, enthusiastic, results-driven and resilient
Ability to develop existing clients at a SME and Enterprise level
You will be confident in engaging and communicating over the phone and by email
Time management skills that allow you to manage your own diary effectively
Superior negotiation skills, resilience and ability to secure business timely
Excellent proven success in achieving and overachieving sales targets and KPI's
Ability to create excellent pitches, presentations and proposals and negotiating mutually beneficial deals for Wowcher, Living Social and the merchant
Strong communicator who has the ability to build internal relationships to resolve merchant queries, understand key market gaps and take a proactive approach in contributing to the success of Wowcher and Living Social
The exciting bits!
25 days holiday
Pension
Access to all of Wowcher's premium facilities at their regional offices
Fun and supportive team
Employee Assistance Provider – Confidential, independent support, counselling and advice service
Season ticket loan
Cycle scheme
Lively social working culture, including 'All-Bar-Wowcher', sports and numerous other office events/activities
Yearly All Hands Summer & Christmas parties
The key details
💰 £24k base salary, with OTE of £35k
📍 Based in Wowcher's Manchester office
More about Wowcher
Founded in 2011, Wowcher is a diverse promotion marketplace that provides customers major savings on local businesses, travel and consumer goods. In addition to this, through their reach they deliver marketing solutions which allow merchants to grow and manage their businesses in a sustainable way.
There's nothing that excites them more than finding new businesses to partner up with. Whether it's helping you get more people through the door or facilitating the sale of your goods.
If you can imagine yourself in an environment that you grow in and you embody our values of being Innovative, Passionate, a Team Player, Honest & Open, this could be the place for you.