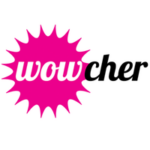 Wowcher
Where would you recommend for a great night out? Are you always the go-to friend for knowing about the best places to eat, drink, party, and stay? If so, this is the job for you.
So what's the job?
Seriously, no catch! Wowcher are looking for commercially-minded, awesome people to join their team and get paid for talking to bars, hotels and restaurants. Every single day.
This role would suit someone with up to a year of sales experience. As a Graduate Sales Executive, you will be responsible for delivering new and exciting deals to their large and growing database of consumers through building new partnerships with high-end businesses, and signing the best possible deals.
Tell me more… 👀
Actively calling targeted businesses with the ultimate aim of signing fabulous merchants
Creating excellent pitches, presentations and proposals and negotiating to ensure a mutually beneficial deal is created for Wowcher, the merchant and the growing customer base.
Providing clients with relevant information; especially in response to enquiries about products and services.
Continually establishing client relationships and building a strong rapport to enable you to deliver an excellent customer service and further develop Wowcher's outstanding reputation.
Meeting weekly KPIs and monthly sales targets.
Who are they looking for? 🕵️
These are the essential requirements:
A money motivated, self-starter with a desire to learn, develop and take full ownership of your sector.
Self-motivated team player that can exceed goals and revenue expectations, with the ability to work on own initiative whilst building positive and rewarding working relationships with both colleagues and stakeholders.
An enterprising and results-driven candidate. Flexible and able to quickly adapt to new situations using initiative and exercise sound judgement, whilst remaining resilient.
You will ideally have sales experience, be this an entrepreneurial project or work whilst studying or similar.
Excellent presentation, communication and negotiation skills with the ability to sell at all decision-making levels.
Personality is key for this role!
The values Wowcher live by
Passionate
Innovative
Open and Honest
Team
Growth
The exciting bits!
25 days holiday plus 8 days bank holidays plus the chance to buy an additional 5 days per year.
Lively modern office
Dress down everyday
Cycle Scheme
Pension Scheme
Discounts on well know high street stores
Season Ticket Loan
Twice Annual Company Wide Parties
The key details
💰 £20,000 base salary and uncapped commission structure – OTE in year one on average £40,000 (i.e. £20,000 in commission)
📍 Based in their Manchester office
So… what are you waiting for?
More about Wowcher
Founded in 2011, Wowcher is a diverse promotion marketplace that provides customers major savings on local businesses, travel and consumer goods. In addition to this, through their reach they deliver marketing solutions which allow merchants to grow and manage their businesses in a sustainable way.
There's nothing that excites them more than finding new businesses to partner up with. Whether it's helping you get more people through the door or facilitating the sale of your goods.
If you can imagine yourself in an environment that you grow in and you embody our values of being Innovative, Passionate, a Team Player, Honest & Open, this could be the place for you.