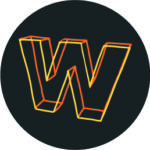 Website wearewebtopia Webtopia
Digital Marketing Agency
Webtopia is a small, nimble agency – extremely specialised in D2C ecommerce advertising – that punches above our weight through process efficiencies, smart working and a deep understanding of Facebook, Google, Tiktok and Klaviyo in our industry niche – to create big results, fast. We work with exciting, independent direct to consumer brands, many ethical and sustainable.
The role we are recruiting for is a Creative Strategist for our growing team. We would like someone on an European time zone ideally with at least a 4 hour crossover with the UK time zone.  To start with the role will be 20 hours per week, with room to grow in the future. Webtopia has a warm, friendly and fun culture supportive of family life and commitments.
This role will operate as a strategic partner to the digital marketing team, and help lead the creative side of our ad campaigns. Your focus will be coming up with creative ad ideas alongside the team for the clients we work with.
Training will be provided by the team as well as external training with all of the latest techniques and skills required.
What you'll be doing
Leading creative strategy across all Webtopia channels
Understanding and dissecting the client's objectives and challenges
Translating complex ideas into simple stories that can gain buy-in from clients
Analysing quantitative and qualitative data to uncover opportunities and generate insights
Creative ideation and ensuring that rich insights and audience understanding are feeding into fresh strategic recommendations
Using your knowledge of audience and media trends to create strategies that fulfil the clients' requirements by connecting them to the brand and audience.
Working with clients to craft ICPs (ideal customer personas)/buyer personas and coming up with ad angles targeted for those ICPs
Working across teams to develop original and compelling cross-platform creative ideas and executions.
Reviewing creative work to ensure that all work delivered is linked with the strategy.
Writing creative briefs for graphic designers to turn client raw assets into high performance ad creative
Reviewing clients raw assets and selecting the appropriate ones for team to use
Staying up-to-date on advertising trends
Why is Webtopia a great place to work?
We have a great team of talented professionals who all work together to do the best for our clients
We work remotely but like to keep in touch regularly to ensure we all feel like part of a team
We have a relaxed, fun working environment which helps to keep everyone motivated!
We are selective with our clients, as we want them to be a good fit and be great to work with.
We are quite small but we like it that way. Our team all know each other and we know all our clients well – which is great for sharing ideas and expertise.
What we offer:
A fantastic supportive team
Flexible working hours
Opportunities for development
What we need from you:
2+ years creative strategy experience at a creative or digital marketing agency
Ability to analyse and interpret data about the client's business, brand, audience and competitors
Understanding of best practices across digital marketing platforms
Strong understanding ad creative, advertising psychology and how to convert an audience
Creative mind to develop new creative strategies and ad angles
Understanding of what makes an effective ad
Ability to write clear and compelling strategic recommendations
Ability to write creative briefs, brief creative teams and provide them with all materials
Evaluative skills when helping to review creative work
Confidence to contribute to the presentation of creative work
Insight skills to support the agency and client teams in the creative development process
We're looking to hire the right person as soon as we find them. So if this sounds like a career opportunity that interests you, email your CV to jobs@webtopia.co and if you meet our criteria you will be sent the next steps in our process.