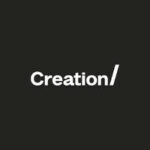 Creation-Group
Looking to join an exciting and rapidly growing full service design driven events company? Read on!
Tell me more… 👀  
Creation-Group are an events, design, fabrication, and logistics company, with a range of world renowned clients including Red Bull, ASOS, Fever Tree, Bacardi Group and many more. They are a UK based company with offices and warehousing in London, Shrewsbury, Glasgow, and Oxford, are looking for a detail orientated Warehouse Operative – Stock Controller to operate from their Central Warehouse in Knockin (Oswestry).
So what's the job? 
As a Warehouse Operative – Stock Controller you will be working both alone and as part of a team to help onboard, control, maintain and report accurate stock count of a diverse set of client assets.
Who are they looking for? 🕵️
This role best suits upbeat and self-motivated individuals who enjoy working systematically and productively. It is a fast paced and energised environment which relies on organisation and efficiency.
Creation relies on numerous cloud based IT platforms to streamline processes and communication across departments and clients, therefore a good grasp of IT and a self-starter type of attitude is preferred.
The Warehouse Operative – Stock Controller will be directly reporting into the Warehouse Manager.
Daily responsibilities will include, but are not limited to:
Ensure all stock controls are up to date.
Onboard stock and assets onto the system.
Updating system with findings. Stock adjustments.
Reporting shortages, damages, and incorrect stock, amending it on the system.
Liaise with the workshop to arrange repairs of assets.
Investigate discrepancies within 24 hours.
Report on and investigate stock adjustments to minimise risk.
Communicate with relevant departments and project managers.
Be flexible to alter shifts where applicable and attend weekend stock counts if required.
Assisting with other general warehouse tasks when required.
Successful candidates will be joining an ever expanding core team of 20+ full time employees in addition to a team of regular freelancers – they welcome enthusiastic and driven applicants!
Do I fit the bill? 🕵️
These are the essential requirements:
Experience and an understanding of warehousing and/or stock control
Ability to learn new systems and changes to processes
Proactive in improving current processes
Fully PC literate across different platforms (Google suite and/or experience using Current RMS is desirable)
A 'can do' attitude and solution oriented mindset.
Exceptional accuracy and attention to detail.
Ability to work on own initiative and also as a key team member.
Ability to multitask, prioritise and organise workload
Reliability and dependability
Full driving licence
These are the nice-to-haves:
Plant tickets – Forklift, picker, telehandler
Knowledge and use of Current RMS
Any industry standard qualifications (plant tickets, H&S, first aid etc)
The key details 
🛍️ Employment: Full Time
💰 Salary: £23,500 depending on experience with bonus scheme and benefits
📅 Start Date: Immediate
📍 Location: Shropshire
Equality, Diversity and Inclusion at Creation-Group 🛍️ 
Creation Group are committed equal opportunities employers and positively encourage applications from suitably qualified and eligible applicants regardless of sex, race, disability, age, sexual orientation, gender reassignment, religion or belief, marital status, pregnancy and maternity.
So, what are the next steps? ✏️
Apply via Feisty so your application is sent straight to the employer.
Include a cover letter.
Creation-Group create bold and innovative experiences with a focus on positivity, creativity, ambition and innovation.
Servicing brands, agencies and events: Creation is a full service strategic, technical and design driven events group managing projects from concept through to delivery.
With a passion for design, and experience at the highest level, their expertise lies in the live, retail and experiential worlds. They scale to work with a range of clients, from large multinational corporations to smaller boutique and independent teams.