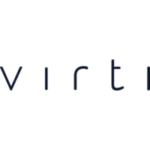 Virti
As an Account Executive at Virti, you will be instrumental in leading expansion plans of our award-winning, cutting-edge, B2B SaaS VR products. Reporting to the VP of Sales, you'll work with enthusiasm to deliver a winning sales strategy for new logos across either the EMEA or US market. Our team is global and remote; you'll join a mature group of individuals with autonomy in how they work.
About the Role
We're hiring for multiple Account Executives in both the EMEA and US regions. Our goal is to build a truly world-class sales team of individuals who can demonstrate a history of closing enterprise B2B SaaS sales, tracking channel sales activity, providing sales projections, and conducting some prospecting activities. You will work closely with colleagues in sales development, product/engineering and customer success to ensure a positive sales experience for prospects and clients. You will join a rapidly growing team with its roots in the healthcare industry and a mission to expand into all major industries where training, learning, and development are mission-critical.
What You'll Do
Define and implement sales strategies either across EMEA or the US market.
Execute sales strategies for your region, ensuring processes and metrics are in place to hit growth targets.
Take ownership of the sales cycle for your defined territory, orchestrating dedicated sales development representatives and customer experience executives.
Build, maintain and execute on a rich pipeline.
Use Sales Hub on HubSpot as well as other management tools to track success efficiently.
Who You Are
You can demonstrate a history of closing large value enterprise deals, ideally within hyper-growth SaaS scale-up environments.
Have a positive outlook and a strong ability to take responsibility for your successes and failures.
Strong analytical and quantitative skills; ability to use hard data and metrics to back up assumptions, recommendations and drive actions.
Strong in problem-solving, issue-resolution with attention to detail. An ability to work in a fast-paced work environment.
Someone with a collaborative, consultative style at your core, able to translate that into value-creating customer conversations (challenger selling) as well as into internal conversations critical to personal and company success.
A highly likeable, passionate individual who takes great care to understand the product in-depth and can translate that characteristic into a wholly engaging and exciting demonstration of the product.
Diversity promise
At Virti, we're committed to cultivating an environment that promotes equality, diversity, and inclusion. We are a global community, and we believe our unique qualities must be celebrated as they are critical to our innovation. It's essential to us that you bring your authentic self to work every single day, no matter your age, ethnicity, religion, citizenship, gender identity, sexual orientation, disability status, neuro-diversity, or otherwise. Inclusion isn't just an initiative at Virti. We strive to embed it not just into our core values but throughout our entire ecosystem.
All you need is a passion and a desire to be part of our mission.
Benefits of working for Virti
Our values: be Bold, be Fast, be Amazing
Our culture rewards high performance, ambition and execution
Investment in your growth (coaching, live education, PDP investment)
Competitive pay, pension and excellent benefits
25 holiday days a year (plus one for a Birthday)
Flexible working hours
Remote work bursary, home office setup and remote work-friendly
Virti is a multi-award-winning cloud-based training platform that helps enterprises create, scale and analyse training experiences. Virti is truly scalable and provides equity of access for users. Our cloud-based learning management system houses our Creation Suite and Analytics Engine and allows for distribution across desktop, mobile and virtual and augmented reality headsets. Our Analytics Engine uses artificial intelligence to turn subjective feedback into objective data with unique data science insights and predictive analytics on training performance. We're not just software; we are L&D professionals, UX specialists and content creators and provide help with implementation, content creation, bespoke projects and deployment and support.
We use virtual reality, 360 videos, 2D video for simulations, artificial intelligence and gamification to help employees learn faster and remember training for longer. With a mission to elevate performance through immersive digital training experiences, we are crafting the future of learning for corporations, healthcare, education, and the public sector.
A TIME Best 100 Invention company, we have been featured on the Nasdaq Tower in Times Square and have won multiple awards while scaling up fast; now a global company with customers in North America, EMEA and APAC. Read more about Virti use cases in the news here: https://virti.com/company/virti-in-the-news/.