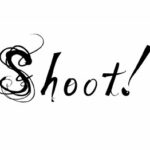 Website theshootgroup The Shoots Group
Fed up of being a small cog in a large machine? Or a large cog with no machine?
Join a fast-growing agency, progress quickly, and have a creative impact from day one. If you're looking for a great team, personal development and role to make your own, then we might just have a spot for you!
P.S We also give you your birthday off! (view all our benefits below)
The Role
We're looking for a Social Media Manager to join our friendly team. You need to be a resourceful, content creator and outbound marketer with great communication, attention to detail and interpersonal skills.
The ideal candidate would have B2B experience managing a company page or personal feed on Linkedin.
Essential Skills
Great communication skills, intermediate copywriting skills.
A good eye for graphic design.
Basic video editing skills.
Experience scheduling and implementing social media strategy
Good understanding of anayltics/algorithims (Linkedin particularly)
Ability to oversee and develop marketing campaigns.
Be highly creative and thrive in a lively creative environment.
Self-motivated and able to engage well in a team environment.
Happy to work on multiple projects at the same time.
Experience of working to tight deadlines.
The Shoots Group
We're making the most creative content in fintech (Finance Shoots) and education (Uni Shoots) and that starts with you. We're committed to giving you the opportunity to grow, learn new skills, and work on great projects with high-profile clients. That means you'll get creative autonomy from day one, and the freedom to develop in line with your goals.
Our brands: financeshoots.com, unishoots.com
The Details
Salary based on experience, 22k to 27k, plus benefits.
Benefits
As well as awesome colleagues and engaging work, there are loads of ways we help our team do the most creative work of their lives. We often review and enhance them, but here's a brief overview of the benefits we offer right now. If you'd like more information on any of them, just ask!
🚆 Commuting
We're a member of the cycle-to-work scheme
Season ticket loans with Commuter Club (we pay the interest)
👥 Community
Lunch on us once a month if you're office-based
Regular company-wide socials like cinema and pub trips
Attendance is 100% optional – if you just don't fancy it, there's no pressure
Get creative for charities through our sister company Filmmakers for Change
🌴 Holiday
24 days' holiday a year, plus bank holidays and your birthday – please use them all!
Or, you can opt-out of bank holidays and take 32 days' holiday whenever you like
📚 Learning
Learning budget of £500 a year for books, training courses, and conferences
Collaborate across the TSG Group on projects with Uni Shoots, Edible &
Filmmakers for Change
About Us
The Shoots Group manages a portfolio of creative agencies & video production companies.
Finance Shoots
A creative agency exclusively for Financial Services and Fintech with offices in London and New York. We empower marketing and communications teams to create better looking, more interesting Animation, Video, Design & Events.
Uni Shoots
Uni Shoots is a video production company with offices in London and New York that specialises in creative video, animation and live events for the education sector. This makes us uniquely tuned into the specific needs of communications at Universities, Colleges, Schools & Edtechs.