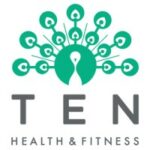 Ten Health & Fitness
Want to help people move better, look great and feel amazing? Then consider joining an exciting company bridging the gap between the medical community and the fitness market.
The role
Needed: a Marketing Executive to join a fast-growing company in the boutique fitness industry.
Ten was founded in 2007 as a result of the car crash that has become known as their 'happy accident'. The injuries she sustained in the accident prompted founder Jo to go on and develop Ten as an authentic response to the challenges she faced managing her recovery and rehab.
With 10 Studios across London, their teams provide a holistic, end-to-end rehab, fitness and wellbeing service that's still missing in the fitness industry. In fact, what they've come to call their Circle of Care remains unique within the UK.
Now Ten need a Marketing Exec to join the team, to support and contribution to the implementation and execution of their marketing strategy.
What will you be doing?
Support and contribute to the implementation and tactical execution of Ten's marketing strategy
Co-ordinate day to day marketing, PR and production activity for the marketing team
Contribute to the overall marketing plan and support daily implementation
Proactively support the Head of Marketing, Marketing Manager and Creative Director to ensure that projects and activities deliver against targets
Manage the marketing calendar and ensure that all activity is up to date
Work with the Marketing Manager and Head of Marketing to deliver online and offline activity (marketing calendar) ensuring key messages/initiatives are consistent, on brand, on budget and on time
Manage the social media calendar and corresponding channels
Be a brand ambassador and consumer champion, passing your knowledge and passion for what we do – and the way we do it – to all members of the team and other stakeholders
Support in-studio activity, corporates and retail
🕵️ Who are they looking for?
2 year's prior marketing experience in a similar role
It would be highly desirable for you to have an interest in the health/fitness sector and local marketing
Be a champion and ambassador for the Brand and for the marketing team
Be a team player
Proven experience managing social media channels and implementing initiatives to boost social media numbers
Strong admin and organisational skills – good with systems and processes
Good attention to detail
Ability to 'get things done' – a finisher and a 'do'er
Practical approach to tasks
InDesign, Canva, Adobe Suite or Photoshop skills
Good written and verbal communication skills with experience of copywriting
Confident dealing with colleagues and stakeholders, clients, marketing partners and press
Results oriented with strong digital and analytic skills
The exciting bits!
Cycle to work scheme
Holiday allowance increases a day for every year of employment
After 5 years, you will be entitled to a month's sabbatical
You can join any of their classes for free, every day!
Discounts on physio and clinical services
And they're constantly thinking of new perks and benefits to add!
Why Ten is good to work for
Here's what they say – "We're here to do all we can to make our customers look and feel good. And not just in our classes. How they feel – and how we treat them – when they phone or visit us is every bit as important.
Our people are at the heart of Ten. So it's fundamental to our business that we treat everyone we work with fairly and honourably. And we expect the same in return.
As part of that responsibility, it's important to us that we provide the proper support, including training, feedback and evaluation."
The key details
💰 £28-30k, dependent on experience
📍 Hybrid working – Liverpool Street office, with the expectation you will join the team 1-2 days a week and get to their studios across London when required
The interview process
Apply via TalentPool to send your CV directly to Ten
Zoom interview with their Marketing Manager
F2F interview with the Head of Marketing and their CEO
Offer!
More about Ten Health & Fitness
Six-time winners of the Tatler Gym Awards, Ten is a values-led lifestyle business focused on helping people move, feel and look better through Pilates, Physiotherapy, Massage and specialist 1-1 training.
Ten's Physiotherapists, Exercise Physiologists, Pilates Instructors, Personal Trainers and Massage Therapists work collaboratively, under the same roof. Together they provide joined up, empowering solutions, to help meet their clients' needs and goals – whether that's to return from injury or illness to full fitness, offset the harmful effects of today's desk-bound working lifestyles or simply to enjoy the benefits of becoming fitter, stronger, and improving their quality of movement.
Whatever service a client uses at Ten, they will feel the authenticity of the relationships, the positive energy, and the collaborative approach of the team.
They thrive on a culture of achievement. Their studio teams deliver a warm welcome, and empowering, inspirational environment, and a great sense of community. At heart, they are evidence-based, expert, people-driven and celebratory. They exist to make help people feel good about themselves – clients and staff alike – and to have a positive impact on their wellbeing and the wider community.