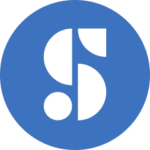 Website Squaddy
Building the easiest way to share and track workouts
⛰ Come build the next Strava
If you have a passion for fitness, want to make it accessible and engaging, have the ability to lead digital marketing programs, and craft/execute social media strategies then read on! Squaddy are hiring a digital marketing and social media specialist.
You will work closely with the founding team and have responsibility for devising, producing and implementing our digital marketing strategies.
📋 Responsibilities
Social media posts across Instagram and TikTok
Producing fitness marketing content by going to fitness events, gyms, working out with trainers and athletes – you can be creative!
Crafting impactful digital marketing campaigns
Liaising with existing brand partners to collect content and ensure relevant cross-promotion
Speaking to users to share their stories
🤔 What we're looking for
Relevant experience of digital marketing and/or social media roles with proven results
Ability to craft written copy, photo and video into engaging content
A demonstrable passion for fitness
Results orientated, happy to own your role and be measured by impact
You bring creative ideas and can brainstorm with others
You can work in dynamic and high ambiguity environments
Excited to travel abroad for specific campaigns (USA, UAE, EU)
🚀 Our story
We are laser focused on building the easiest way to share, track and find fitness content. Too many fitness products are for the "beautiful people"; we're passionate about making fitness accessible for anyone and never intimidating or elitist.
In a nutshell, we help people on their fitness journeys and connect them with others doing the same thing. We're inspired by products like Discord and Strava that empower individuals and communities to connect through their passions.
Since launching in September our userbase has grown 15x and we're just getting started 💡 If you don't tick all these boxes but our mission resonates with you please still get in touch. We'd love to hear from you!