Co-Founder
January 31, 2022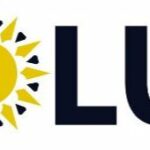 Website Solus
Developing Regulated Compliant Crypto Markets and Products
CTO (Crypto/Solidity/Blockchain/DEX/NFT) required
We have devised a new crypto product, which will be a merge of CBDC and Stablecoin, along with our own NFT. It will also come with inbuilt Compliance & KYC.
Most uniquely, we have just received our global trademark, which will create global press when we launch in Quarter 1, 2022. Also, we have devised our own revolutionary form of Blockchain, that is mutable against theft and hacking, that can handle hundreds of thousands of transactions per second, no gas, yet run "on a 3-pin plug"; so completely energy efficient.
By concentrating as much on compliance and regulation, providing the bridge between the regulated world and de-fi, we will attract interest across the spectrum from Governments with their CBDC rollouts to those wanting to cash out gains from the De-fi world back to Fiat.
We urgently seek a CTO based ideally in UK, with a proven background in this specific field,  who can provide the necessary platforms, coding and dev, to launch, initially using existing DEX's, but also developing our own.
By having our Trademark, we will be attracting the attention of Governments, as we can be the solution provider to CBDC's Initially, this can be a part-time position, but soon full-time, we are funded, but once we launch in Q1, then we will be able to offer UK Market Competitive Packages
Obviously from Day One substantial equity is on offer for the successful CTO.