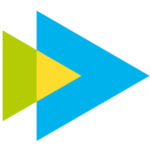 Website Push Security
We're searching for a Senior / Lead Product Designer to join as our founding designer, who will get the chance to own and shape the future of design at a fast-growing cyber security startup.
For us good product design isn't just important, it's critical to our success. Did you know that most breaches originate from some form of human error, like clicking on a malicious email, or failing to use multi-factor authentication? Where human behaviour is involved, design always has a huge impact. That's why we believe that great design is integral to creating modern security products.
We're going big on design and are looking for the best-in-the-business which is why we're offering a competitive salary, plus meaningful stock options.
This is a remote role, but the ideal candidate will be +/- 4 hours of UK time. We've been all-remote from day one, even before the pandemic, working asynchronously and flexibly from any location.
We're working on a product that's going to be a game-changer in cyber security and we're making waves in the industry because of it. If you're a strong product designer and want to work in a role where your work will have a direct and meaningful impact on our company and on the world, then come and talk to us.
Talk to us to find out:
Why great product design is especially important to us (hint: it's not just web/mobile UI design).
Why there is so much excitement about Push in the industry.
How we see the future of remote working and the positive impact it can have on our team's personal lives.
In this role you will:
Contribute to product strategy and definition, as we iterate on our flagship product.
Co-create with our engineers and product leaders to define the ideal customer journey.
Articulate our archetypal customer(s) by performing research and crafting user personas that the entire Push team will use to frame decisions.
Build, measure, learn. Prototype new ideas, test with customers and iterate based on what we learn.
Work directly with our customers to ensure that we have strong product/market fit.
Mentor junior designer(s) as they focus on high-quality execution.
Experience you bring includes:
Designing for enterprise / B2B software. Cyber security experience is a plus.
You're a generalist who enjoys some amount of research, prototyping, and visual design.
Proven skills in leading quick, actionable qualitative research, framing problems based on findings, and delivering insights to the team. We don't expect you to be a full-blown researcher, "just enough research" as Erika Hall would say.
Proven experience using quantitative data to inform product decisions.
Expert in co-creation, facilitation, and rapid prototyping.
Interest in joining a small, exciting, collaborative team at the earliest stages of a company.
Why it's great to work at Push:
We're an all-remote company and are fully embracing it. Want to work from a different location, or even country? Go for it!
Open holiday allowance.
Many of us are parents, and we understand the need for flexibility during the pandemic.
We're working on fun, challenging, important problems.
We're experienced entrepreneurs that have a strong track record in the field of cyber security.
Product design is not just a bonus for us, it's core to our company strategy.
We value curiosity, creativity, and having fun as a team.
About Push Security
At Push, we're using automation to make cyber security a whole lot easier, so that more companies can win, with less effort. Using an exciting new approach we enable even the smallest security teams to scale by crowdsourcing security – enlisting the help of every employee via ChatOps (e.g. Slack / Microsoft Teams) to keep the bad guys out.
Our team has helped some of the world's largest companies succeed at security. Now our mission is to make cyber security more accessible, so that all teams, regardless of size, can get security done.
We're all about thinking differently and blazing new trails, that only comes from having a diverse team from all walks of life. Push is proud to be an equal opportunity employer. If you're good at what you do and want to help us make our mark in the world, come as you are.