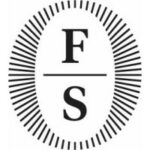 onefinestay
This luxury travel hospitality company opens doors to the finest homes and villas in the most desirable destinations and deliver a one-of-a-kind service to both guests and homeowners around the world. With each memorable stay, they deliver a level of personal service and professional hospitality unmatched in the private rental industry. Now they need you.
The role
In this role, you will join the onefinestay team in supporting on property management processes across the company, such as organising contractors and recording the details of the work required. Working as part of a team to ensure a perfect execution of all maintenance tasks, always ensuring OFS' agreed reaction times are met in the most cost-efficient way possible.
They need you to have a strong operations mindset to effectively support their teams even when under pressure, in a fast-paced, ever-changing work environment. You will have excellent attention to detail and focus. I​f you enjoy a fast paced environment and solving problems, then they would love to hear from you.
Ultimately the right person for this role will be like the team already at onefinestay – customer focused team players who are innovative, ambitious, trustworthy and always striving for excellence.
What will you be doing?
Responding to the operational needs of other teams at onefinestay
Accurate scheduling of outside contractors and in-house maintenance staff to attend their homes
Phone and email communication with the above contractors
Detail-intensive investigations of damages caused to homes
Assisting team mates when delegated various tasks
Arranging emergency cover for urgent issues when they arise
Flexibility to support manager and team on discrete projects / ad hoc tasks as required
What are they looking for?
Excellent communication skills (fluency in written and spoken English)
Attention to detail and a methodical, consistent approach to your work
Once you start something, you always see it through, finding the most efficient way to deliver excellent service
Excellent organisational skills – You're always one step ahead; scheduling, planning and managing lots of different activities to schedule and manage that involve lots of different people
You're comfortable working under pressure and never fazed by last-minute changes
You enjoy spending a lot of time on the phone, assisting OFS' field team members with their general enquiries and helping them troubleshoot issues using your office resources
You're operationally aware – You'll need to understand the impact your actions will have on the rest of the business
The key details
⏰ There is a 7-day rota, so there will be occasional weekends (1-in-3 weekend or so – with days off in the week those weeks)
📍 Office-based in London, W2 1AY. There is scope for some working from home once trained!
💰 £25-26,000 per year, dependent on experience.
The interview process
Apply via Feisty so your CV is sent straight to the employer!
Initial phone screening call
In-person interview
Offer!
More about onefinestay
onefinestay – a personal service for discerning guests who value exceptional quality homes, villas & chalets and experiences in the most desirable global destinations.
From beachside estates and historic homes to countryside villas and mountain chalets, they help their guests find their ideal home-from-home, whilst every stay is professionally managed to ensure an effortless and enjoyable rental experience. This includes a personal welcome, 24/7 guest support, extensive housekeeping and dedicated concierge services. Their unique approach to short and medium-term renting appeals to anyone looking for a vetted private place to stay and a premium hospitality experience to match.