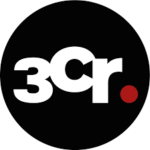 3 Colours Rule
If you're passionate about brand, meeting or beating deadlines and the impact they can have on delivering results – you just might be the individual this award-winning branding and marketing agency are looking for!
Tell me more… 👀  
3 Colours Rule is a creative branding and marketing agency specialising in helping tech business become great brands.
They do this through brand value proposition, brand design, implementation of modern go-to-market marketing strategies
So what's the job? 
This is role is new and this is a huge potential for you and the business.
They need someone to join their team and help drive the day-to-day running of their growth activities and supporting client projects.
This means you'll be working across both client management and project skill sets. Of which both are very important to them and the fact they're linked even more so.
It's an important role and it's pivotal to their ambitious growth plans.
So, what will I be doing I hear you ask? 
You will be in charge of the day-to-day management of the brand and marketing project and must be competent in managing the six aspects of a project:
Budgeting
Time and expense monitoring,
Resource planning and task management
Planning and task management
Communicating with clients
Reporting KPIs to management.
You will be in charge of monitoring performance and pushing projects forward towards delivery, while operations management is focused on monitoring metrics from a higher level, plus resource planning.
Do I fit the bill? 🕵️
You are passionate about brand, design, marketing, and sales
You have a keen eye and hawk-like attention to detail – nothing gets by you
You set objectives: creating a project scope, estimating costs and developing budgets
You have high-level activity, role and task planning and resource management
You can put together a project team and lead it towards project completion
You prepare project documentation
You monitor time management and ensure tracked time on projects
You supervise and coordinate work and approve tracked time
You regularly communicate with clients
You work closely with the team in overseeing utilisation, profit and other KPIs
You report project success to senior management
More importantly, they value true creative thinking, insight understanding, conceptual ideas, clear communication skills, collaborative spirit, and a strong sense of ownership, responsibility, and accountability.
A bit about you
You're passionate about brand, meeting or beating deadlines and the impact they can have on delivering results. And hopefully, this brings out your inner geek that's desperate to get out.
Friends say you're easy going, likeable and always smiling. And you no doubt as a good laugh and conversation made entirely of funny gifs.
Being people focused comes naturally to you and you're able to spot and understand other people's needs quickly and adapt to them quickly.
Confidence in sparking up conversations with new people is a given for you and you're not phased by rejection or a cold response.
You're organised, keep a tidy working environment and like to be on top of the detail of your work, but can also elevate your thinking to see the bigger picture.
Accountability and delivering results get you out of bed in the morning, keep you focussed and achieve your goals is rewarding for you.
You understand that building a career starts at the bottom, with an opportunity to learn from working closely with experienced people and that means you'll be working on some very basic tasks one minute and then thrown into the deep end with something above your experience the next. But that's ok because we've put our trust in you and you have our support.
Above all, you care about your work and you're here to build a career that will set you apart from everyone else in your class
As their project manager, you need to have a mix of leadership, negotiation and interpersonal skills, such as:
Decisiveness
Problem-solving
Organisation
Stress management
Concise communication
Knowledge of software and tools for resource planning and task management, and technology is essential (Google Suite, Canva, MS Office, etc.).
What can I expect in terms of progression? 🚀
With the foundation skills you will learn as their project manager, you have a platform to grow your career with 3 Colours Rule.
You could take a more market-led track, developing deeper skills in strategy, growth, – supported by the creativity that excited their prospective client base. All of which create fame for the business.
Or you could take a more sales-led track, running pitches, coming up with solutions for clients that solve their problems and closing deals. All of which create fortune for the business.
The opportunities are endless and you will receive growth training like nowhere else.
Why 3 Colours Rule?
"We are designing roles for people;
We believe in equal pay.
Our objective is to find and grow talent who will grow with us, and become key team members who will help shape and share our continued success.
The relaxed and friendly working environment promotes easy multi-point support and collaboration across the team.
We support autonomy because we understand the value of great output that meets the deadlines, wins clients, and grows the business."
The exciting bits!
Competitive salary + bonus based on performance 💪
28 days holiday (inclusive of bank holidays PLUS bonus days at Christmas) 🏖️
9-5 office hours with flexibility 📅
Pension contribution per annum 💰
Learning budget for up-skilling 📚
Team socials/events 🤸
Career progression with salary reviews on a yearly basis 🚀
Commission on new business 💥
Referral bonuses for successful placements within the agency 😍
The key details
📍 Location: London based offices – with flexible working options
💰 Salary: Competitive salary + bonus based on performance
What's the culture like?
"Enabling a world that benefits us all
Being good at what we do is no longer enough. We all have a part to play in order to tackle the amplifying societal challenges. Diversity issues, climate change, the rise of mental health issues can no longer be ignored. We know citizens are expecting more from brands and as a business, we can no longer ignore our responsibility.
As a voice in the branding and marketing industry, we will use our power of influence to stimulate conversations and behavioural changes. We need to think, so we can feel and act less selfishly. Discover below how we are planning to be more meaningful in our society."
Equality, Diversity and Inclusion at 3 Colours Rule 🛍️
"3 Colours Rule is committed to three global missions for social impact
Better work-life balance for mental strength: We have always believed in the importance of giving our team the flexibility they need to work away that will optimise their productivity and happiness. With an office based in London, our employees can enjoy our hybrid work culture. We provide health programmes so they can feel great.
Women diversity and empowerment: From the creation of our agency, we understood the importance of diversity to be able to create fantastic brands that resonate with people from various backgrounds. Our team is a melting pot of the world. We support the next generation to successfully enter the workplace through our internship programmes.
The environment: We are committed to reducing plastic and food waste. This is why with no plastic cutlery policy in the office. We also recycle and have reduced our printing activities to 80% by focusing on better digital solutions while encouraging our network to do the same.
Social impact activities;
TLA Black Women in Tech: We created TLA Black women in tech as a not-for-profit global organisation to build bridges of opportunities in tech by enabling black female talents to excel and companies to have access to black women of talent.
The Entrepreneurship Centre Saïd Business School, University of Oxford: We support entrepreneurs and graduates from various backgrounds and through various institutions in order to ease their access to the workplace or their entrepreneurship success.
Board member roles: We offer free support for business leaders through NED positions. We work with Be the Business, a not-for-profit organisation set up by the government to support SMEs. All the information on our Be the Business Digital resource is completely free and available for you to interact with or download."
Sounds interesting?
So, what are the next steps? ✏️
Apply via Feisty so your application is sent straight to the employer.
Initial phone interview (15 mins)
Second interview and task presentation
Offer!
If this sounds like you and you're up for the challenge, they'd love to hear from you!
An award-winning creative branding & marketing agency helping tech businesses become the market leaders the world needs. They are a creative agency specialising in brand strategy, branding, marketing and internal brand communication and engagement. With clients across the globe, they offer world-class, high-quality bespoke services.