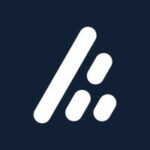 Website Alvius
A fairness-first software company on a mission to connect people and opportunities through technology
Alvius is looking to hire an enthusiastic, hard-working, and capable individual to join their team as a Product Manager.
Tell me more… 👀
As Alvius' new Product Manager, you will become a key part of a tight-knit product team with increasing responsibility for key functionality, supported through mentoring and training.
You will have regular contact with the full breadth of the Alvius team, routinely interacting with their technical Managing Director who is responsible for all technology and software management.
You will also be expected to work closely with both non-technical colleagues and clients, in order to understand their expectations and requirements and then shape the technical strategy to deliver them.
Who are they looking for?
This is both a technical role and one that requires very strong interpersonal skills. You will be managing teams of software developers across two continents, as well as QA analysts.
You will need to develop a strong working understanding of our software, development processes, and capabilities but this does not need you to be able to understand or write code; equally important is that you should have the aptitude to manage and support multiple individuals working on a variety of tasks. For this, you will need both a strong instinct for organisation as well as the ability to manage others (from different cultures and in time zones).
Do I fit the bill? 🕵️
Experience in a similar role/internship would be beneficial, but by no means essential. Equally, strong academic credentials are likely to be a strong indicator of success in this role. Above all, however, we are looking for aptitude and enthusiasm.
Top organisational skills and the ability to operate in a consistent, rational, and systematic way
A strong educational background
Excellent written and oral communication skills and an ability to articulate complex ideas in simple terms
An analytical but pragmatic approach to problem-solving
The ability to remain calm under pressure
Empathy for users and for those you're working with
Sound decision-making and an understanding of how to share your thought process with others
What you'll be doing
Supporting and leading the end-to-end process of design and build
Be responsible for the delivery of projects in a timely manner, reprioritising where necessary
Meticulous day-to-day management of tasks and individuals, overseeing a complex network of activity
Work with our developers to define, test, and release our new products and features
Carrying out user research to improve features after an initial release
The exciting bits!
Join fun, friendly and ambitious team, with a variety of backgrounds and experiences 👍
25 days holiday per annum 🏖️
An active (virtual) social calendar 📅
Whatever hardware or software (within reason!) you need to be productive 🖥️
The key details
💰 Salary range begins at £28,000 but will depend on experience.
📍 Location: London but with WFH flexibility
📅 Full-time permanent role subject to a successful 3-month probation period