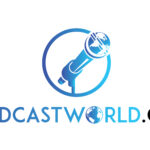 Website PodcastWorld.org
Podcast Production
A new Podcast Production company based from a single location in North London is looking for a co-partner who wishes to become a major player in the world of Podcasting Development. Maybe THE Podcasting Company within a couple of years.
Starting with just a couple of shows developed from one office we will go onto develop various other shows in various industries from bigger and bigger studios.
A friendly and affable manor is extremely important!
Remuneration… As the position is a partnership offer it is of course unpaid for now. It's very much part-time with maybe just a few hours per week on weekends to start, but this is just until we bring in investment.
This is a project management role to help get the company off the ground and shows developed. We're aiming (by 2023) to make this company the most recognised Podcast Production House in the U.K (details to be discussed with chosen person).
If interested in being one of three founders of this new company then please get in touch as soon as possible as we're starting up mid January 22.
Please note that due to the importance of this role in our overal development you must currently be living in or around London.
P.S for the people who have done their due diligence and gotten this far… well done. Please feel free to send your response direct to admin@vialucci.com with the words 'Project Manager' in the title. .
Thank you,
Theo
PodcastWorld.org