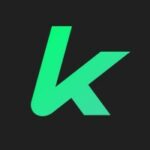 Karshare
Having launched in 6 cities across the UK, this company is now in a fast growth phase with plans to expand in these cities. The Performance Marketing Manager will play a key role in leading on the digital marketing activities which will grow this business and propel them towards and beyond their Series A round.
What will you be doing?
As an experienced performance marketer you already know what the day-to-day of this job looks like but what's most interesting about this role is the proposition that you get to share with the world. The Karshare service is unique in the space and is already wowing customers – they're well positioned to grow rapidly over the next 24 months but still have lots of exciting ideas to build and test.
Karshare need to drive awareness of the opportunity that the sharing economy brings to car transport, of the Karshare brand and the unique benefits of their product that set them apart.
Their growth is already picking up but they're only just scratching the surface, so your role is to make sure they ride the wave as far and as fast as they can! You'll report to the Head of Growth and will have plenty of autonomy and freedom to help shape what we do to drive the business forwards.
Who are they looking for?
Your skill set…
You probably already have a lot of experience setting up and managing campaigns for a mobile first business and you're comfortable with Google's AdWords and App products, Facebook, Apple Search Ads or Snap, and maybe even some programmatic tools too. All of that is great but the most important aspect of this role is curiosity, asking why things are the way they are and how are we going to improve?
Proven project, and time management skills
Analytical skills, and a desire to interrogate results
Excellent communication skills, both written and verbal, with the ability to articulate results and insights for the rest of the business
Happy working with Google Business suite e.g Google Sheets
If the above sounds like you, we'd love to hear from you!
Karshare's values
Doing more with less
Whatever the problem is, own it
Pay attention to detail
Listen to understand how to do better
Learn when you fail and don't blame
Be humbly curious to do better
Working hours
⏰ 09:00 – 18:00 (Flexible if needed)
📍 This role will be a flexible mix of remotely working from home with a day per week at Karshare's centrally located office, two minutes from Tottenham Court Road tube station. You are welcome to the office more often if you'd like to!
The exciting bits!
Extra holiday day on your birthday
25 days holiday plus 8 bank holidays. In addition an increase of 1 day every year after 2 years of service up to a maximum of 28 days
Standard contributory pension scheme
5 free rental days a year using a car from the platform
Flexible working hours/environment
Up to 2 employee social responsibility days per year to use to volunteer for a cause or charity of your choice
Professional development opportunities, including an annual learning and development budget
The interview process
Submit your application via Feisty, so your CV can be sent straight to the employer
Initial interview
Short technical task (<4 hours) and presentation
Interview with CEO and a member of the Marketing team
Offer!
More about Karshare
Karshare is creating a more sustainable, shared future, where having a car is seen as a choice not a necessity.
The UK's first car sharing platform aimed solely at serving communities within their neighbourhoods and at airport locations, they enable those with cars to share theirs, and those without to quickly and easily rent one from someone nearby.
Car sharing means fewer cars need to be produced each year, and less congestion in our towns and cities – which both reduce carbon emissions and will play a key role in our transition to net zero.
Their smart technology and contactless process combined with a mission to empower local communities will help to define our tomorrow and enable a world to do more, with less.