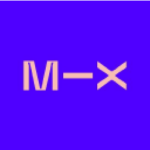 Mixcloud
Reporting to the Head of People & Talent, this role offers the opportunity to help develop our employee experience. You will play an essential role in managing daily HR operations, designing and implementing human-centred policies and helping drive company-wide initiatives. Mixcloud is focused on creating an inspiring place to work while maintaining an atmosphere of creativity, trust, productivity and wellbeing.
We are looking for a highly motivated People Operations Assistant who is comfortable thinking strategically and operating in a hands-on capacity, with a passion for building high-performing teams and retaining strong talent. You will work on rewards & recognition programs, succession planning, compensation and compliance matters, performance management, and diversity and inclusion initiatives. Your interactions with employees will ensure they feel valued, heard and given the right resources and support they need.
The ideal candidate has experience working in small but quickly growing businesses and is a creative self-starter. You have experience with onboarding, responding to daily HR questions, and creating thoughtful policies and practices. You are an organised problem-solver, able to handle multiple work streams simultaneously and navigate a rapidly-changing environment.
ABOUT MIXCLOUD
At Mixcloud, our purpose is to amplify culture and community. We operate a fair and legal audio streaming service that supports creators to share their passions. We recently launched Mixcloud LIVE, which is solving real challenges for creators who want to stream legally and monetise online. We are home to a unique catalogue of 50 million DJ mixes, radio shows and podcasts handcrafted by the world's finest DJs, online radio stations and cultural tastemakers. Our mission is to get more fans directly supporting creators and build a more sustainable future for audio culture. We want to see a world where everyone can create sustainably and connect deeply. Beyond the algorithm, human to human.
Requirements
WHAT YOU WILL DO:
Work with the Head of People and Talent to help create and maintain a thriving culture through the design and implementation of human-centred policies.
Act as the point of contact for general day-to-day HR inquiries. Provide accurate HR advice to employees and managers based on UK employment law and best HR practices.
Manage our performance and professional development review cycle and introduce effective methods for year-round feedback or 360 reviews.
Assist in building our employee development strategy, balancing employee career pathing and business growth objectives.
Plan and implement learning and development initiatives.
Prepare and draft HR documentation for both new and existing employees
Help drive and embed diversity & inclusion practices into all that we do.
Provide compensation support, including salary planning, approval of salary actions, promotions and job levelling.
Advise and support managers on topics such as employee engagement and retention, aiding employees through the pandemic, rewards & recognition, building inclusive teams, growth opportunities, and general performance management.
Provide coaching to all levels of the organization, to help drive people strategy and collaborate with employees to foster a culture of wellbeing, respect, ownership, and trust.
Work closely with the other people team members to organise and manage the onboarding and probation period process.
Administer and manage group benefit plans
WHO YOU ARE
We encourage you to apply even if you don't tick all the requirements.
4+ years of relevant HR experience across a number of areas, e.g. program/project management, policy and compliance, compensation, feedback and performance, employee development.
Knowledge of baseline HR compliance, employee relations, and UK employment law
Experience in succession planning or employee development initiatives.
Experience launching and scaling creative, well-received People initiatives
Excellent organizational and interpersonal skills
Be self-governing. You take full ownership of your work, and have a high level of initiative.
Project management and change management experience. The ability to drive programs independently.
You have a passion for increasing diversity & representation in Tech. You have cultural awareness, sensitivity, and knowledge of principles, methods, and tools to create inclusive workspaces.
Nice to have
Experience in a start-up environment with a fast-paced, changing work environment
Benefits
We live the culture we champion. We're a culturally active bunch, with many of us pursuing our passions as DJs, producers, radio hosts, promoters or creatives. We offer a culture of personal development and growth. You will have the pleasure of working with a lean but growing team, offering you the opportunity to explore ideas and expand on your role. We offer a great benefits package that includes unlimited holiday, stock options, flexible working, and a private healthcare plan. Wellness at work matters to us so our team also organises meditation sessions and occasional virtual celebrations.
Mixcloud is committed to being a diverse and inclusive workplace. We encourage applicants of different backgrounds, cultures, genders, experiences, abilities and perspectives to apply. All qualified applicants will receive consideration for employment without regard to race, color, national origin, religion, sexual orientation, gender, gender identity, age, physical disability, or length of time spent unemployed.