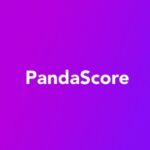 Website PandaScore
PandaScore provides real time esports statistics & odds.
PandaScore provides real time esports statistics & odds.
We're building the data infrastructure that will take the industry to the next level using AI and deep esports expertise. Top teams, bookmakers, fantasy apps and media companies use PandaScore to get the best esports data.
Why are we doing all this? 🤷
Video games have changed the way we experience entertainment, and now esports is catching up to and in some cases, exceeding the popularity of traditional sports with younger generations. Esports is experiencing the same evolution as traditional sports has gone through over past decades, but in just a few years. The growth is truly incredible.
At PandaScore we want to help the growth of esports by providing data and odds to businesses. We want to have the most reliable and accurate data so great products can be built in esports. Our customers rely on us for fast and accurate real-time that powers millions in revenue each month. If you work at PandaScore, you truly have an impact on the entire ecosystem.
We also strongly believe that AI will revolutionize both esports and traditional sports. That's what we're here for.
THE ROLE ⚖️
PandaScore is growing fast and we are looking for our very first in-house Legal Counsel to help us write our next chapter 📖
Your missions 🏀
Draft, review & help negotiate agreements with our Betting partners
Guarantee PandaScore business compliance with all applicable UK laws & regulations
Develop & improve our library of form agreements & our policies to comply with changes in UK law and our industry
Be business & product focused
Maintain significant up to date understanding of PandaScore products & market. Ensure that the contracted legal terms always meet business needs over the long term
Act as a 'go-to' legal advisor
Work closely with the different teams at PandaScore on wider global projects & provide sound, practical & business-focused legal advice & guidance
Anticipate & mitigate potential risks
Develop long term strategies with the CEO & the Sales team to keep all company operations within legal spheres. Think ahead, see around corners, and help prepare for legal & business issues that may arise in the future

If you are looking for an impactful role, with the opportunity to learn in a complex and challenging business, with everything to build, this role is for you! 🐼
WHAT YOU'LL NEED 💪
2-4y in-house experience, drafting UK B2B customer agreements is mandatory
Strong work ethic with a business focused approach
Perfect understanding of the law governing B2B contracts in the UK
Highly motivated self-starter, looking to take ownership and work autonomously with understanding on when to escalate an issue
Confidence to operate in a fast paced environment
Outstanding organisational & prioritisation skills
Excellent negotiating and drafting skills
High attention to detail