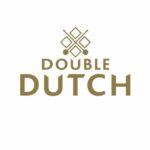 Double Dutch
Needed: passionate, energised and upbeat team members to help grow a business so that everyone can enjoy flavourful drinking whether at home or in the on trade. If you are keen to join a dynamic, rapidly growing business that believes every drinking occasion should be full of flavour, read on.
The role
Double Dutch are looking for a NAM to join the team; this is an extremely sociable position, focused on pulling all available levers to connect with group accounts and the bar scene across key regional and city centre hubs, building relationships and driving the Double Dutch Brand across the On Trade. You will be highly self-motivated, a great communicator, have the ability to network across key industry channels and most importantly be driven to get that sale!
This job is not 9-5 and will require 2 nights a week networking in trade to build a strong presence across the scene – so if you are up for a job that provides lots of fun and flexibility, this could be the role for you!
Double Dutch are a brand with a mission – they believe you should never drink dull. Founded by Dutch twins Joyce & Raissa in early 2015, they are a fast-growing brand of innovative and premium mixers here to shake up the market. Their drinks always use high quality natural flavours in deliciously creative combinations to elevate spirits or to be sipped solo.
What will you be doing?
Maximising distribution, sales and visibility of the Double Dutch Brand across key territories
Achieving new business through focusing on Prestige, Multiple Groups and Hotels
Driving the Double Dutch brand across key cities and regions in the UK through networking with bar staff, brand owners, wholesalers, account managers and other On Trade contacts
Working with the Trade Marketing Manager to ensure all account support is created and delivered in full and on time
Who are they looking for?
A self motivated, highly persuasive sales person – someone who is passionate, fun loving, confident, just a little bit competitive and open to new experiences
Someone who can close a sale – your mates would describe you as the friend that could persuade your team to go the extra mile, try the new drink, take the first step
An entrepreneurial spirit – if you see an opportunity you weren't expecting you can pivot to take it
You're an optimist – if it goes wrong that's ok, you learn something and move forward to the next chance
Someone with strong sales experience – you've sold to groups before and preferably worked with mixers or spirit brands before so you know the market well and have good contacts already established
Do you have a passion for quality drinks, cocktail & spirits? This is integral to the role – the more innovative the serve, the better!
Do you want a flexible schedule? This is not a 9-5 job. DD are looking for people who want to go the extra mile, roll their sleeves up, help build a business and be part of a dynamic team
The exciting bits!
A truly entrepreneurial environment, going through huge growth
A fantastic team culture that consistently challenges each and everyone to bring their best to work
A hugely flexible working environment
A chance to play an integral role to grow a company with big ambitions
An opportunity to be part of a truly amazing and fun loving company
On top of this…
Laptop/phone
Competitive salary and good company benefits – like their enhanced wellness provision
25 days holiday plus bank holidays on top
Car allowance and bonus structure
And of course – enough free mixers to ensure you are the perfect host at every party!
More about Double Dutch
Born and raised in the Netherlands, the birthplace of gin, Double Dutch grew up alongside a lively world of drinks delivering constant innovations. However, they soon realised that, whilst the world of alcoholic drinks had become more vibrant and diverse than ever, the world of tonics and mixers had scarcely changed at all.
Realising that a flavourful drink relies on the mixer as much as it does the alcohol, they took it upon ourselves to create a range of versatile mixers with new and unpredictable flavour pairings. That aim led to Double Dutch, a company which has made it it's mission to ensure you never drink dull again.
When they moved to London to complete a joint (naturally) masters in Tech Entrepreneurship, they developed Double Dutch as a business. They were awarded the best dissertation in their year, and that was the seed funding that started their career. The rest, as they say, is history (and a lot of hard work).