Experienced
This position has been filled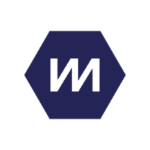 Multiverse
Multiverse is one of the fastest growing Edtech Startups
Are you a highly-driven B2B sales professional with an excellent track record? Love building & closing new business? Passionate about social mobility and social good? Join this fast-growing EdTech Startup and help change the future of work!
⚒ The role
This is an exciting opportunity to join one of Europe's hottest startups, Multiverse, as an Enterprise Account Executive. They are building an "outstanding alternative to university and corporate training via professional apprenticeships."
On a rapid growth trajectory, their aim is to become the first tech unicorn in the world with a social mission. To help achieve this goal they are looking to scale their world-class GTM (Go To Market) team, led by Jeremy Duggan and Steve McCluskey. Both of whom have an impressive track record of taking three previous tech companies to a billion-dollar valuation, most recently, AppDynamics, from $100M to $3.7 billion – in just four and a half years!
You would be joining this team, bringing your experience and exceptional sales skills to help drive continued growth.
Multiverse's offering is clearly making waves in the market. In 2021 they secured the UK's largest ever EdTech funding round – a $44m Series B as well a $130m Series C raise. They have also been awarded "Outstanding" by OFSTED (the UK government's education regulator) across every category, not bad going! 🚀.
They also already work with an impressive list of over 300 clients including Facebook, Morgan Stanley, KPMG, Kantar, Citi and Microsoft, but they continue to expand rapidly and that's where you come in!
If you have drive, ambition and are excited by being part of their journey, then apply now!
What will you be doing?
Driving growth with Enterprise Clients in the UK
Generating New Business opportunities
Building a pipeline of new business
Working within a carefully identified territory
Building B2B relationships across multiple industries
👀 Who are they looking for
Direct experience in an enterprise B2B sales environment
3-5 years of closing experience
A proven track record in driving new business pipeline who are always looking for ways to grow business with clients
Demonstrated excellence in the past and highly achievement orientated
A desire to learn and ability to absorb and understand complex subjects quickly
A love for building new business and the hustle and will to go above and beyond to build the Multiverse brand
High energy and love to continually raise the bar in terms of performance and expectations
Care deeply about client experience and building long-lasting relationships
A passion for social mobility and doing social good
The ability to build a thorough sales process, ensuring leads are correctly qualified and expectations are set.
⭐ The perks
Excellent base salary and OTE (50:50 split) 💰
Equity. One of Multiverse's core values is "we are all owners" – they make sure everyone has a piece of the pie.
27 days holiday plus bank holidays to keep the tank topped up
Additional quarterly Company Switch Off days (4 per year) 🙌 + life event and volunteer days
Pension scheme.
Perkbox benefits, for everything from phone insurance to gym membership.
Be at the heart of a rapidly accelerating business that the leading Silicon Valley VCs are investing in.
Learn from the people who grew four different pre-IPO businesses to multi-billion dollar valuations (most recently AppDynamics).
Be surrounded by smart, driven and ambitious people who dream big, work hard and have fun.
Why Multiverse are good to work for
"We are many backgrounds, mindsets and talents. All pushing in one direction. We're breaking down an old system and building a better one. So we'll ask you to roll up your sleeves, try new things and make brave choices in everything you do."
"They'll be plenty of opportunities and the support you need to shape your career with us."
The key details
📍 Location: Remote working with roughly 1 day a week in their London Baker Street office.
💰 Salary: Excellent base salary and OTE (50:50 split)
So, what are the next steps?
Apply via TalentPool so your application is sent straight to the employer.
Initial telephone call to discuss your background and the position in more detail
Interview with hiring manager & task
Interview with Senior Director
Offer!
🌍 Equality, Diversity and Inclusion at Multiverse
Multiverse are committed to equal employment opportunity regardless of race, colour, ancestry, religion, sex, national origin, sexual orientation, age, citizenship, marital status, disability, gender, gender identity or expression, or veteran status. They are proud to be an equal opportunity workplace.
Safeguarding at Multiverse
All posts in Multiverse involve some degree of responsibility for safeguarding. Successful applicants are required to complete a Disclosure Form from the Disclosure and Barring Service ("DBS") for the position. Failure to declare any convictions (that are not subject to DBS filtering) may disqualify a candidate for appointment or result in summary dismissal if the discrepancy comes to light subsequently
Multiverse Central London
Multiverse is one of the fastest growing Edtech Startups in Europe with a social mission.
"For too long there's been a belief that university, supplemented by corporate training, is the only route to a successful career. We empower and support people to create their own realities as they journey through a fulfilling career. Multiverse is a true alternative to both a one track university route and often uninspiring corporate training."
Their impact focuses on three core areas: measuring potential beyond academics, delivering world-class job-focused training via applied learning, and helping diverse groups of young people build social capital through a thriving community.
Rapidly expanding in Europe and North America, they work with over 300 clients including Facebook, Morgan Stanley, KPMG, Kantar, Citi and Microsoft.
They are looking for exceptional people to join them as they create something genuinely radical that will replace the way people think about accessing careers and how they learn.