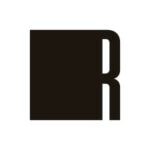 Runway East
Needed: someone with a growth mindset, killer attention to detail, who's independent and who takes ownership of their work. You have a burning desire to help grow and develop a business. Is that you? Then join this results-driven company that empowers its team to be entrepreneurial!
The role
Elevator Pitch: The Job. It's a great job. We promise.
As Runway East continue to scale, they're looking for an analytical, numerical and all-round exceptional individual to join their Finance Team.
You'll take on responsibility for various elements of the Finance function, freeing up their Financial Controller to work on the expansion and supporting their Finance Coordinator and Accounts Apprentice in keeping things running smoothly.
What will you be doing?
Reporting:
You'll take full ownership of the preparation of the monthly management accounts, as well as preparing partner reports, board reports and interdepartmental expenditure reports.
Budgeting:
You will ensure the weekly and monthly cash flows are regularly updated and provide an accurate representation of the expected future cash flow.
You'll also help create and analyse departmental and site budgets and obtain reasons for variances and instil good budgetary practice across the business.
Transactional reviews:
You'll be ultimately responsible for the accuracy of each Company's books.
You'll be working closely with the Finance Coordinator to ensure that all ledgers are tidy: debts are being regularly chased, key suppliers are paid on time, banks are reconciled and all purchase invoices are accurate and minimise the risks from fraud or error.
Efficiencies:
As a continually growing business, with each new site we create a new SPV, you will be expected to identify existing inefficiencies and potential future inefficiencies, and propose solutions so the team can continue to produce accurate information on a timely basis for the foreseeable future.
Joining the Team:
Working as part of a team of four you won't be afraid to roll up your sleeves and get stuck in.
You'll also manage our Finance Coordinator and Accounts Apprentice on a day to day basis – acting as their go-to for support, guidance and training.
Who are they looking for?
The Non-Negotiables:
Minimum of 4 years accounting/bookkeeping experience, ideally within a multi-site/location/department SME environment or multi project
Superbly organised: able to plan and organise your work so that it is efficient and effectiveImpeccable attention to detail: demonstrating accuracy in your work
Able to adapt as situations and circumstances change
Have been involved in the whole management accounts process: pre-month end close, month end close, month end reporting and year end reporting
Solid communication skills: able to communicate effectively with a wide range of stakeholders, internal and external
The exciting bits!
What About the Money?
💰 £55,000 per year
Anything else? You mean, other than working alongside some of the most spectacularly fantabulous people in this, or any multiverse?
Time Off 🤸 31 days including bank holidays plus an extra day for every year you're at RWE. They also give you your birthday off (because no one should work on their birthday)
Well-being 🧠 Private health & dental insurance, half-price gym membership, access to Spill (which offers video therapy sessions through Slack), mental health days & a Bike2Work scheme
Contribute 🌎 assign two workdays per year to charitable work with Matchable
Learning & Development 📚 £150pa personal growth budget, access to Learn Amp (a curated platform of learning resources), regular lunch & learns
The Usual Suspects 👍 – paid sick days, compassionate leave, enhanced parental leave for long-service and life insurance
RWE Outings 🎉 – they love organised (and not so organised) fun, culminating in an annual team trip (Barcelona, Alicante, Rhodes, and Vilnius to name some past trips!)
More about Runway East
So, Runway East provides a springboard for entrepreneurs: a working space, a supportive team, and years of experience. They help nurture new ideas into new businesses, and they love doing it.
These are their values, if you share them – apply.
Community Obsessed. You understand their members and their needs – delivering world-class service with enthusiasm and charm. You see every challenge as an opportunity to delight their members.
Open. You are open-minded and engaged. You own your mistakes and take steps to actively learn from them. You give and receive feedback with positive intent to develop yourself and the business.
Give a Damn. You are continuously driving yourself to improve. You care about the little things and you take pride in doing them well – you care about the company, their members and your teammates.
Entrepreneurial. You question the status quo and stand up to fix things, taking the initiative to find and deliver solutions. You are resilient and determined and when the going gets tough, you don't give up.