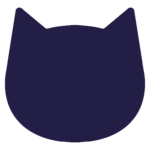 Website KatKin
KatKin's Opportunity 
Did you know that some cat food contains as little as 4% meat? Considering cats need meat to thrive, that's a problem. Cats have been neglected by the pet food industry for too long, being offered variations of dog food, rather than food designed specifically for their enjoyment and health. KatKin gives cats what they really need and crave – 100% Fresh premium meat. Pure and simple. Rated 4.9 out of 5 on Trustpilot with many cat owners reporting transformative benefits, we're the highest rated cat food brand in the UK. Join our fast-paced, innovative team and help more cat people discover the best food for their cat's health!
Why You'll Love Working With Us
If you want to join and grow an ambitious, mission-led, high-growth startup that's making a genuine difference to cat's (and their people's) lives, you'll love working at KatKin. With a growing audience of cat people, an expanding Fresh meals recipe book, and the science to back it all up, you get the sense that KatKin is a mere whisker away from becoming a household name for helping cat people do the best for their cats.
The Role
As our Digital Marketing Executive you are the voice of KatKin when it comes to speaking to both prospective and existing customers. You'll be responsible for managing and developing email flows, and building campaigns to support the wider business strategy. You'll also be reporting on email performance and pulling insights from the data to inform your plans for comms going forward. You'll be joining at an exciting time for our Growth team, which is a small team with a big impact on the business. A proactive attitude is a must! You'll be the kind of person who can't wait to check your metrics, and will be passionate about bringing your creative ideas to meetings and testing concepts based on your learnings. You'll have the opportunity to work on a wide range of interesting and varied projects across retention and acquisition, and will be working closely with multiple teams in the business including CX, Brand & Creative and Tech.
This is a hands-on role and your ownership includes:
Managing, creating and deploying email campaigns
Running weekly performance reporting and sharing insights with the rest of the business
Conducting post campaign analysis, pulling out the most interesting lessons and using these to guide your future ideas
Working with the Brand and Creative team to come up with new email ideas and messaging
Using insights to segment audiences and experimenting via AB tests
Working on other retention and acquisition projects within the team, learning new skills and building your knowledge of our customers and our industry
Who You Are
Proactive with a creative and curious mindset; you're always thinking of ways to drive continuous improvement and optimisations
Impeccable verbal and written English skills; you will be the voice of the company!
Proficient in Excel, and very comfortable pulling, manipulating and interpreting data
Experience using email platforms
​2+ years CRM / retention/ marketing experience
Nice to have but not essential:
Adobe Creative Suite experience: Photoshop and Illustrator (can be learnt on the job)
Familiar with HTML / basic email coding
Bachelor's Degree or strong relevant experience
What we offer:
Career defining opportunity in being instrumental to scaling our brand, fast
Meaningful equity in a fast growing, early-stage business
No egos and a small close-knit team
25 days of holiday every year plus your birthday off
4 week WFA (work from anywhere) policy
1-2 days WFH every week
12-weeks paternity / maternity leave
Discount on KatKin fresh meals
Comprehensive AXA health insurance including optical and dental
Yearly personal development budget
Company pension
Free popcorn, all the tea and coffee you can drink, fresh fruit, great banter and a cat (and dog) friendly office