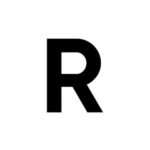 Rostrum PR
Rostrum is a well-known leader in London's PR agency market. Now they need a Junior Designer to join their fantastic team – could this be you?
👀 The Role
The role of Junior Designer will work across the whole agency supporting with retained and project design outputs, assisting account teams with the planning and coming up with, and executing, the agency's creative vision. Working alongside the agency's Design Assistant, Junior Designer, Senior Designer and Account Managers from various teams, you will be responsible for designing high quality graphics, providing creative ideas and concepts, and, when needed, providing critical self and peer review on studio design outputs.
The Junior Designer will also work closely with the Director of PR & Strategy to promote Rostrum through the production of marketing collaterals including blog assets, social media graphics, designed PDFs and other digital insights.
As such, the role requires an individual who is able to plan and communicate effectively, manage multiple areas of responsibility and deliver quality outputs against deadlines.
What will you be doing? 👨‍💻
Be as passionate about generating creative ideas as you are about great design, bringing new ideas and references to the studio, with a willingness to learn
Collaborate with internal teams to produce original content and inspirational campaign concepts of a high standard
Follow brand guidelines, existing brand styles and art directions, but be confident to push boundaries where possible
Create original illustrations, animations, data visualisations and infographics, including but not limited to e-newsletters/mail-shots, bespoke web pages, designed presentations, GIFs, social media assets, event artwork, reports, white papers and more
Confidently produce artwork for both print and digital
Present and share ideas, designs, and concepts clearly and effectively, both internally and externally, using your written and verbal communication skills, in-person and virtually
Prioritise and stay organised within a busy creative environment, completing briefs within tight timeframes
Critically analyse and check design work before it is sent to clients – both your own and other studio team members
Take client feedback onboard and make any changes swiftly and effectively
Assist with the creation of studio proposals for projects, including wider team pitch and presentation materials and assets
Create fresh, strategic and inspiring creative content for Rostrum's digital channels
Who are they looking for? 🧐
At least 1 year of experience within a graphic design role
A design-related degree
Excellent Creative Suite skills (InDesign, Illustrator, Photoshop)
A team player
Someone who thrives in a fast-paced environment
Strong attention to detail across typography, design and layout
Enthusiasm, energy, and a can-do attitude with a hunger to learn
The ability to critically review own work
The exciting bits! 🏄
25+ days holiday as standard, an extra day off for your birthday and another for your Rostrum anniversary
Paid time off between Christmas and New Year, and unlimited holiday after you've been with them for three years.
A generous personal development plan + training programme
Early finish on Fridays
Numerous socials and team activities
Hybrid office-based/home-based working
A new laptop & £350 remote working allowance
Private Health Insurance
Monthly Allowance for HekaHappy.com
Contributory Pension Scheme (inc. enhanced employer contributions)
In-house Mental Health First Aiders
Paid sick leave
The Key Details
📍 Location: London / hybrid / home working
💰 Salary: Competitive
Why are Rostrum good to work for?
Rostrum is friendly, fun, and supportive. ✋
Rostrum believes that every employee has the right to contribute to the success of our clients and the company, and therefore will not tolerate discrimination in any form. 🙅
Take it from them! In their own words:
"We want Rostrum to be an attractive place to join, a great place to work and a company that you'll have happy memories about long after you've left. Every company says this, but in our case it's true: our team is the secret to our success.
Every one of our employees is amazing in their own right, but together they are what makes Rostrum such a fun and rewarding place to work. And luckily, they seem to like us too. In our latest Employee Engagement Survey, 96% said they feel that Rostrum is committed to developing and supporting the team, 95% said they're happy with their day-to-day work, and the same number (95%) feel valued by the agency and proud of the work we produce every day. Even better, 100% (yes, everyone!) said they "know what a good job looks like" at Rostrum."
You're interested, right? 👣 Here are your next steps…
Apply via Feisty so that your CV is sent straight to the employer
First interview with Rostrum
Design task
Second Interview
Meeting the team face to face
Offer 🎉
The Company
Rostrum is a full service communications agency, offering PR, content marketing, social media, training and design.
Rostrum's clients benefit from a blend of proven and cutting-edge PR techniques that have been designed to meet their specific business and communication objectives.
Even in London's crowded PR agency market, Rostrum stands out. They position their clients as influential thought leaders by creating and sharing engaging content that highlights expertise and strengthens brands. Rostrum achieve this by combining deep industry knowledge of the sectors they serve with unrivalled media relationships and a commitment to excellence in everything they do.