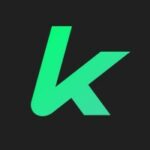 Karshare
This role is pivotal to a fast-growing scale-up, ensuring they keep up with the growing demand for keyless installations required for their vehicles in London. On offer: a great opportunity for training, development and to build on your existing skills and knowledge whilst also working on the latest technology in the industry.
What will you be doing?
Undertake the preparation, fitting and commissioning of in-vehicle keyless devices.
Independently carry out the installation of in-vehicle keyless technology at the customer's chosen time and location.
Plan and organise multiple installations to optimise the use of time and costs when undertaking duties.
Assisting in testing the vehicles to make sure that upon leaving the job the customer's vehicle is correctly set up and ready to be shared with others.
Demonstrate the Karshare app to owners to ensure they understand the settings to maximise availability and rentals on their vehicle.
Ensure cars are roadworthy and complete all required checks.
Work closely with the Fleet support team to understand and cover any emergency installations to improve our install turnaround times.
Provide ongoing post-install diagnostic, and fleet management support to the Karshare community as required.
In conjunction with the Vehicle Key Building Technician build the technology hardware that is installed into owner's vehicles (full training on how to do this will be given).
Be responsible for all equipment provided in undertaking duties and ensure business tools are kept safe and used as per training.
Ensure the volume, success rate and turnaround of installs is closely tracked and monitored.
Continually look for ways to speed up and improve the installation process sharing this knowledge with the wider team.
When required assess damage on vehicles and take corrective action which is cost effective and the quickest solution.
Undertake all admin tasks associated with the installation process involving internal and partner systems.
What are they looking for?
Your skill set…
L2 City and Guilds or L2 IVQ in Motor Vehicle Systems or Equivalent.
Motor vehicle systems (electrical and mechanical) work experience including preferably experience in installing in-vehicle tracking / telematics devices.
Ideally you have your own vehicle (Karshare will insure you if required) or if not we can source a vehicle for you
You have a full clean driving licence
A good understanding of vehicle roadworthiness, vehicle maintenance and upkeep and practical abilities to support in fleet management activity where applicable.
Highly motivated, organised and able to consistently operate with a high degree of attention to detail in order to ensure customer satisfaction standards are maintained.
Comfortable working with technology, digital tools and spreadsheets in order to complete tasks.
A self-starter: resilient with a positive outlook.
A passion for solving problems.
A people person: friendly, polite, professional and an excellent communicator.
Goal-driven: you have a desire to grow and excel in your role and to perform your duties to the highest of standards
Flexibility is required: This field role is London based but at times travel outside of London will be required.
It would be a bonus if you have an understanding of circuitry / soldering onto circuit boards (full training will be provided).
Working hours
The role is based on 40 hours, 5 days a week, predominantly Monday to Friday although some Saturdays may be required, with a lieu day given back in the week. Sunday visits may be required for emergencies and time in lieu will be given back when this happens.
The hours are 9 to 6 but flexibility is required to manage meeting customers at their preferred times. Karshare has a flexible approach to how you manage your time, and they need you to be flexible too.
The exciting bits!
25 days holiday plus 8 bank holidays – in addition an increase of 1 day every year after 2 years of service up to a maximum of 28 days.
Take your birthday off as an extra day's holiday!
Standard contributory pension scheme.
Flexible working hours.
A minimum of £250 for every employee to use towards their professional development.
5 free rental days a year using a car from our platform.
£100 for any new Owners you get signed up for them in new city launches.
Up to 2 employee social responsibility days to use for a cause or charity of your choice.
They love recommendations – we will pay £750 if you successfully recommend a permanent employee.
More about Karshare
Karshare is creating a more sustainable, shared future, where having a car is seen as a choice not a necessity.
The UK's first car sharing platform aimed solely at serving communities within their neighbourhoods and at airport locations, they enable those with cars to share theirs, and those without to quickly and easily rent one from someone nearby.
Car sharing means fewer cars need to be produced each year, and less congestion in our towns and cities – which both reduce carbon emissions and will play a key role in our transition to net zero.
Their smart technology and contactless process combined with a mission to empower local communities will help to define our tomorrow and enable a world to do more, with less.