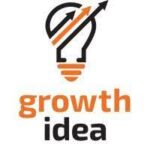 Website shwetajhajharia Growth Idea
We only accept candidates who apply via TalentPool!
We are one of the most successful Small and Medium Enterprise (SME) Business Consulting firms in the UK and work with SMEs across the UK helping them grow profitability, improve asset value, and team performance. We are looking for a Marketing Coordinator with strong digital marketing experience to join our team to accelerate the ongoing growth of the business.
This is a great opportunity for you to be recognised and rewarded for your performance and progress within a strong business. As a business, we pride ourselves on our results-driven, high integrity culture. As a team, we expect the best from each other and give the best to our clients.
WHAT YOU CAN EXPECT
Exceptional earning potential with a strong salary and performance-related bonus
An opportunity to contribute strategically to a growing enterprise working with SMEs
The opportunity to forge an exciting career within the SME consulting sector and build a world-class B2B marketing machine
KEY RESPONSIBILITIES
With a laser-like focus on demand generation, the role will have core KPIs including an opportunity pipeline and qualified lead volume. Working closely with the Directors, you'll play a key role in:
Generating qualified leads through the creative use of content as well as paid and unpaid digital engagement
Analysing marketing data and prospecting feedback (campaign results, conversion rates, traffic, channels etc.) to help improve lead quality and growth
Building and optimising marketing funnels and nurture campaigns to deliver pipeline
Coordinating with external agencies to support demand generation needs. This may include SEO/ PPC/ FB ads/ PR/ Social Media agencies and freelancers
Coordinating the creation of assets and collateral to develop relevant content to be used in lead nurture campaigns and to attract 'top of funnel' subscribers
Testing and optimising marketing tactics for customer acquisition through all paid activities including paid ads
Continually analyse and track campaign/ channel success. Implement metrics to demonstrate ROI against investments.
WHAT YOU HAVE
You're a competent marketing professional who is willing to make their mark in a fast-paced environment. You see yourself at the cutting edge of digital marketing knowledge with the capability of improving lead quality and metrics by multiple times in a business.
Experience with B2B marketing with a focus on demand generation and integrated multi-channel marketing campaigns
A proven track record of delivering leads through inbound, outbound, and nurture
efforts in a commercially focused marketing role
Experience managing multiple projects and working with multiple stakeholders at the same time in a fast-paced environment
Strong data analytical skills
Strong working knowledge of marketing automation tools (e.g. Ontraport, Hubspot, Salesforce, AI-based marketing)
Ability to be hands-on in the development and execution of tools and tactics and in managing external counterparties.
If you have experience or believe you have the necessary transferable skills and are looking for a new challenge, then we would love to hear from you!
We are passionate about creating better realities through knowledge to strengthen the communities we live and work in. We have a strong culture of competence, non-negotiable integrity, commitment to delivering results and uncompromising care. If these are values you relate to, send in an application and we would love to connect.
The role is being offered on a full-time basis but we are open to flexible and part-time options for the right candidate. The position will be mainly based from home apart from requirements during events and business meetings. There will be an ongoing option to work flexibly from the office/ meeting rooms.