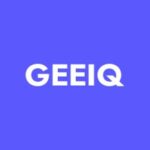 Website Geeiq
GEEIQ is a 'Software-as-a-Service' data platform. We have done, and continue to, provide the world's leading brands with all the insights necessary to launching successful marketing campaigns within the gaming, esports and metaverse sectors, and even provide talent agencies and esports teams with a new method of identifying talent.
For our exclusive clients such as Gucci, Tommy Hilfiger, and L'Oreal (to name a few), our in-house team works directly with clients to provide an ongoing, fully tailored strategy formulation and execution service.
Overview
Reporting to the Account Managers and Account Directors, we are looking for passionate and enthusiastic individuals to fill our available Account Executive positions. You will be identifying, reaching out to, onboarding and servicing both new and existing clients, many being household brands from highly desirable sectors such as luxury fashion houses and top tier talent agencies. This role requires a lot of social versatility and communication skills, as you will often be one of the first points of contact for new C Level clients.
What you will be doing…
Communicating with new and existing clients to understand their requirements, and supporting Account Managers and Account Directors with related tasks.
Work closely with other team members to ensure an excellent all-round customer experience.
Ensuring campaigns are organised, well-managed and stay within the allocated budget
Keeping clients, peers and team updated through the preparation of status reports and other ad-hoc communication in relation to campaigns and related projects.
Offering creative ideas to the account manager to develop exciting campaigns and encourage clients to understand the importance of creativity throughout projects.
Play a supporting role in the account management team in the delivery of client-facing materials, ensuring all work submitted to clients is quality checked.
Collating data and insights for monitoring and evaluation, and reporting updates.
Handling the day-to-day administrative detail, including compilation and presentation of written documents, in a timely manner.
Working closely with other team members to ensure an excellent all-round customer experience.
Supporting Account Managers and Account Directors with ad-hoc tasks.
What we are looking for…
Experience working as an Account Executive, intern or graduate
Keen to get involved with new and organic business opportunities
A keen eye for detail and an understanding of budget restraints
Full awareness of creative processes and techniques, including digital platforms
Ability to work under pressure whilst maintaining a cool outlook
Experience with CRM platforms such as Hubspot & Salesforce is advantageous.
Organisational skills; ability to take ownership of administrative tasks and deliver them to a high standard
A proactive approach to creative projects
Team player
Flexible, and able to solve problems.
Excellent verbal and written communication skills
Curious about the clients' business and sector.
Able to deal positively with setbacks