Entry Level
August 31, 2022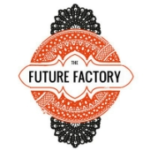 Website Future_Words Future Factory
Hi…oh…sorry I didn't see you there, let me introduce myself. We are one of the UK's leading business development consultancies for creative agencies. We specialise in helping our agencies get a foot in the door of their dream brands, win these dreamy clients and grow their business. We have opened our doors in Manchester to service the agencies of the north and are looking for the best talent this great city has to offer to join our Manchester team, AKA, TFF North. What does the job actually entail? I know you're dying to know, so here it goes…
Each of our Account Managers (that's you) work with 2/3 agencies of the PR, digital, design, marketing or comms variety.
After developing a deep understanding of the industry and your agency's unique propositions, you (along with your account team) will contact their dream brands with a view to setting up valuable introductions between brand and agency (as if it was a date), both over the phone and via email.
You and the team will work behind the scenes on your agency's new business and marketing strategy – figuring out, which industries they should target, what types of brands we should approach on their behalf and how to help them stand out from the competitive landscape of the WHOLE OF THE UK.
As well as working in our offices in Manchester, when the 'panny-D' allows to lift restrictions, you'll spend up to 3 days a month working from each of your agency's offices, absorbing their culture and mingling with some of the best creative minds in the UK. For now, you'll be with us in the office, 'Zooming' and 'Google Hanging' (or sending out an owl with a scroll attached) to communicate with your clients. Subject to change until we get the go-ahead from Bozza.
Who are we looking for?
If writing emails that turns heads is your thing, the thought of picking up the phone is easy breezy, and you're interested in the wonderful world of agencies and brands? Then welcome aboard The Future Factory North! *toot toot*
Are there perks?
You bet your ass there's perks.
You'll get a tip-top and shiny Macbook Air of your very own, we have monthly team incentives and outings such as boozy mini-golf, escape rooms and mindful exercises to help you feel your best self.
Monetary bits and bobs
Salary is £18-20k (depending on experience) + up to £3200 in bonuses in your first year.
We're social people with cracking personalities, so if you're the person for us, get in touch! A big part of the job is approaching brands in unique and interesting ways, so show us what you've got.
Oh, I almost forgot, come in what you are comfortable in, drop the three-piece suit and pocket watch, we aren't about that life.
It's called FASHUN, Sweetie!
Location: 3 days in our Manchester office and 2 days working from home depending on COVID restrictions
About Future Factory:
Hello! Let us introduce ourselves. We're pretty damn proud to be one of the UK's leading business development consultancies for creative agencies. We specialise in helping our agencies get a foot in the door of their favourite brands, win new clients and grow their business.