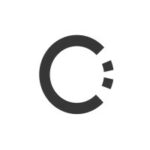 Cloudline
Running an attraction park is tough. It takes guts and determination to be in this business. It takes a love of the rush, a commitment to the any-time shift, and a knack for making magic from the chaos.
Tell me more… 👀  
Cloudline was built to make attraction site management a little easier. The platform helps operators adapt, take control, and get back to what they do best: building the businesses they love. As they look to expand across the UK they are looking for a Founding Account Executive to help them grow in and around London!
6 employees all based in London
57,000+ users
Experiencing fast growth
£8.7bn Global TAM
So what's the job? 
As a Founding Account Executive, you will be an early member of their London team that is transforming the way attraction parks operate in the UK. Using a consultative approach, you will prospect, build relationships, and sign up new attraction sites in your area. By understanding their unique needs, you will develop a customized solution that helps their business thrive.
They need your passion and sales expertise to help them build the Cloudline brand in your geographic territory.
About this roll-ercoaster*:
Working alongside and training with Dan Dunford, Global Sales Director at New Relic Inc. (£10.4m closed in four years)
Leverage prospecting skills and relationships to build partnerships with attraction operators
Proactively maintaining communication channels with attraction site decision makers via email, phone, and in person
Own and lead your own territory – managing the entire sales cycle from initial contact to agreement
Conduct demos and develop a solution that best meets the attraction operators critical needs
Leverage Close (their CRM) to manage all sales activities
Be the voice of the customer and share valuable feedback with the team
Understand the competitive landscape and determine how to best position Cloudline in the market
Form strong partnerships with cross-functional teams such as product, marketing and operations to ensure that expectations set during the sales process are met in delivery
Park restrictions*?
Ability to work in a fast-paced, entrepreneurial environment
Strong communication, organizational and presentation skills with the ability to sell and negotiate at all decision-making levels
Self-motivated, creative, and flexible with the ability to perform well under pressure
Experience canvassing and cold-calling into various types of local businesses, with evidence of success preferred
Up to date on the latest leisure & attraction industry trends; knowledge of leisure operations is a plus
2-5 years+ sales or business development experience preferred
Their spread of Total Rewards:
Group Personal Pension
Sabbatical opportunity after five years
*Popculture puns encouraged but not required
Diversity, Equity, and Inclusion is Baked into their Recipe for Success.
At Cloudline their employees are their secret ingredient. When they are powered to succeed, Cloudline succeeds.
The leisure industry is one of the most diverse industries. They embrace and are excited by this diversity, believing that only through authenticity, inclusivity, high standards of respect and trust, and leading with humility will they be able to achieve their goals.
Baking inclusive principles into their company and diversity into their design provides equitable opportunities for all and enhances their ability to be first in class in all aspects of their industry.
Ready for the ride? Apply today!
The key details
📍 Location: London
💰 Salary: £50,000 – £110,000 OTE a year
📅 Start date: ASAP!
So, what are the next steps? ✏️
Apply via Feisty so your application is sent straight to the employer.
Interview Process
CV Screen
Interview
Decision (2 Weeks)
Offer!
The all-in-one platform, helping leisure & entertainment businesses sell more, reduce costs, and personalize experiences.
Whether you're a small business or a large enterprise, if you have people interacting with you business in person, either in volume or for specific time periods, Cloudline can help.
Cloudline's Mission Statement
The strongest, most loved brands in the world deliver exceptional customer experience – but what else do Starbucks, Tesla, Airbnb, Amazon & Netflix all have in common?
They heavily rely on software to achieve this, effortlessly delivering high-value for their customers through simple interfaces at lightning speed.
We believe access to this kind of technology is largely underserved in the leisure & entertainment industry, restricted to only a handful of players with large dedicated technical teams.
We want to level the playing field and raise the standard. We believe that if you want to keep up with consumer expectations there is no such thing as a 'finished' product, you have to continuously innovate and refine.