Part-time
February 17, 2023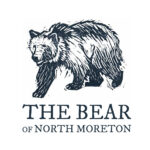 Website Five Little Pigs, The Keep, The Keep Spirits Company, The Bear of North Moreton,
A group of hospitality businesses in South Oxfordshire
Accountancy Role in South Oxfordshire
Are you a chartered accountant that is returning to work and looking for a flexible, part-time role? Or perhaps a retiree looking for something exciting to work on? Want to join an exciting start-up company that is transforming hospitality in South Oxfordshire? If so, read on!
Background
We are three entrepreneurs in our 30s who between us have developed a highly-rated restaurant, a hugely popular bar and a craft gin producer, and we have just opened a village pub. We have shown that we can be successful in the teeth of a pandemic and an impeding recession. We have attracted positive reviews in the national media which have propelled our business forward. We believe that we have a winning formula and are looking for a finance professional to accompany us on the next stage of our growth journey.
Role Summary
We are looking for a part-time accountant, chiefly to support our cashflow modelling, manage our working capital, provide tax efficient ideas and to ensure our record keeping and compliance with financial deadlines keep pace with our growth. You will have experience of financial modelling and Xero accounting software.
This remains a start-up and so all the founders are very hands on, working shifts in our enterprises, and the role will based across the three businesses. The successful candidate will be advising us on future projects, suggesting strategic ways to make our working capital work harder and managing the local suppliers that we value highly, but at the same time you will need to ensure that all our invoices are recorded and paid in a timely manner and that our VAT returns and annual accounts are prepared and delivered in good time. We do retain third party accounting and bookkeeping providers and you will be responsible for managing this relationship and ensuring that we get value for money.
We currently anticipate the role to only be 2 days per week and we can flexible with which days these are (or even if they are 4 half-days) to suit family and personal needs. In addition to offering a flexible working arrangement, we also offer the opportunity to work with an exciting and impactful business that is on a mission to help champion local produce and high quality experiences.
We anticipate a weekly face to face meeting and would expect you to visit our premises weekly, but there is no expectation or requirement to be office-based. As a start-up that is still investing in its expansion, the salary on offer will be modest, but the role would be very rewarding in its own right, and for the right person who is able to help us grow further we could consider a future grant of equity.