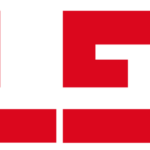 Website Deleko
Deleko is at the forefront of the rapidly growing food technology industry. Working with the top development chefs and dark kitchen operators in the UK, Deleko is a data driven food franchise start-up taking the delivery market by storm.
Deleko's brands are typically delivery-only brands, operated by franchisees, out of dark kitchens with no customer frontage and delivering high-quality food to customers living or working nearby via apps such as Deliveroo, Uber Eats, and Just Eat. Deleko is partnering up with top franchisee's to expand its brand across London and the UK. Deleko is looking for an outstanding Head of Operations to head up key areas of our fast-paced business!
These areas include leading our brand onboarding, driving our brand growth, and building a quality assurance system to ensure that our brands adhere to the strict standards of delivery. This role is vital to ensuring we monitor this standard with our franchisees, which will ensure customer satisfaction and a 5 star rating for every order. The Head of Operations will report into and work alongside the CEO.
The ideal candidate will take ownership of: Brand Growth
Thinking about how to grow the brand on a daily basis
Finding channels to reach new markets and potential partnerships
Reviewing data to trial and experiment with new avenues for growth, from offering
discounts to building a review system
Helping out with candidate hiring and interviewing, particularly onto your team
Developing, mentoring, and managing the operations team
Brand Onboarding
Building a system from the ground up to quickly and efficiently onboard brands to our franchise, their kitchens, and system set up
Setting the tone for speed, ready to fight fires that arise as the system develops
Keeping one eye on system developments that will allow us to effectively scale onboarding across the UK
Work closely with the sales team to
Quality Assurance
Developing strong relationships with brands, getting them on board with new processes
Constantly looking for ways to optimise brand set-up and delivery
Working with our Development Chefs to finding ways to ensure that the food produced by brands are always top quality
What you bring to the table
Bachelor degree or foreign equivalent from an accredited University
Start-up experience (preferred)
1+ years experience in the food industry (preferred)
Care about a great attention to detail
The ability to run on your own and create systems
Be extremely analytical in thinking
Be extremely organised
Be proactive and reactive, ready to pivot according to the business needs
Familiar with SQL or similar data query language (preferred)
What we bring to the table
60,000 – 70,000 GBP per annum and competitive equity package
Opportunity to work in a fast-paced, growing start-up environment
Mega autonomy and impactful decision-making
Office in Shoreditch with a dog-friendly environment and onsite gym
28 annual holidays plus Bank Holidays