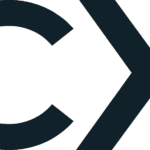 Website CX
Driving major change through digitalisation in commodities
CX's Mission
Driving major change through digitalisation in commodities to unlock cost savings, procurement streamlining and supply chain resilience.
Founding Software Engineer
This is a rare and exciting opportunity to be in the driving seat at a company that aims to change the status quo in commodities commerce. We are looking for an experienced full stack software engineer to lead the development of the CX platform, as a greenfield project with maximum ownership.
What You'll Be Doing
Leading and developing the technical roadmap & strategy for a greenfield project. You'll lead the exploration, implementation and development of core product features that will make up the platform's value chain.
Defining technical requirements and systems architecture built for speed and scalability, with clarity on feasibility, time, cost, and impact
Being the driving force behind the platform development; managing the technical delivery and release of the product/platform to meet targets/delivery milestones
Collaborating with other divisions and Product Manager to align user needs with tech build of the product and features
Leading and building the product team:
Planning engineering team sprints and ensuring high quality software development processes
Coaching and mentoring developers through goal setting and 1:1 reviews
Assessing and undertaking future engineering team hiring plan
Your Qualifications & Experience
3+ years of experience as an engineering lead/full stack engineer, building scalable software solutions in tech businesses (experience in marketplaces, ecommerce, or fintech preferred)
Experience and understanding of applicable programming languages such as Python, HTML/CSS, JavaScript/TypeScript, React/React Native, Angular, PostgreSQL, RESTful, AWS and Web APIs in general
Working knowledge of developing tech infrastructure built for speed and scalability. Operational knowledge of deploying and maintaining a platform on the cloud
Confident in leading code reviews, product planning and execution, leading technical implementation and architecture discussions
Experience supporting the effective development of other engineers through coaching, mentoring or collaboration
Ability to communicate technical concepts to non-technical stakeholders/team members