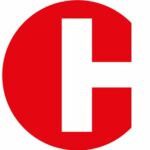 Website letscryhavoc Cry Havoc
Account Manager (Creative Content Agency) | £25-30k | Leeds | Min 2 Years Experience in Marketing
Join the Cry Havoc Team – We're hiring! We are on the hunt for a talented and savvy Account Manager to join our successful Leeds based creative content agency. Our track record in content creation, at scale, is second to none. Our team are proud to be working and partnering with some of the worlds most famous brands and retailers in the Homes & Interiors, Health & Beauty, Food & Drink, Lifestyle and Corporate sectors. Sounds like a company you want to work with? Read on!
An overview of what you'll be up to:
You'll be responsible for reporting to our Account Director. The Client Services team is responsible for securing, ensuring and growing each and every one of our clients and the prospective clients of Cry Havoc. Our clients and their customers live and breathe an integrated omni-channel retail world, it's complex, sometimes confusing and the client service team goal has always been to simplify the experience.
We must remain current, relevant, retail savvy and always effective. The team is responsible for being the client representative within our business.
Maintain excellent relationships with our clients and effectively manage their work through our business.
Take responsibility for managing significant client accounts and delivering projects, ensuring all relevant client and agency targets are met.
Look for and pursue opportunities for further work within the accounts for which you are responsible and ensure that we maintain and maximise a healthy level of profitability on all work we do.
Work with junior members of the Client Services team, providing guidance and driving best practices in agency procedures and ways of working.
Be enthusiastic with a willingness to take on responsibility
Your day to day responsibilities would be:
Maintaining strong working relationships with clients
Developing and maintaining brilliant working relationships with all internal teams
Develop a thorough understanding of our business and all that we offer, so you're able to communicate them confidently to clients
Attend offsite client meetings
Understand your client's industry, challenges and competitors
Daily client communication via email and phone calls to ensure smooth running of projects
Ensure all client reporting and administration is completed
Listen diligently to clients always
Be prolific, be visible, go the extra mile
Essential Skills:
Agency experience with a minimum two years relevant experience
Good interpersonal skills
Good presenting skills
Good attention to detail
Excellent organisational and time management skills
Self-motivated with the confidence to ask questions or seek help from seniors when support is needed
Commercially astute, confident and assertive
Team player
Excellent communicator
Positive, up beat, optimistic and passionate!
Perks:
We're currently in the process of putting together a top benefits package which we are aiming to complete early in the New Year. However, for now, we can guarantee a happy and supportive team environment that is partial to free fish and chips every month!
Equality, Diversity + Inclusion policy:
Cry Havoc is committed to diversity, inclusion and equality of opportunity in the workplace. We want and and every person working at or with Cry Havoc to feel respected and tablet o give their best, enabling us to be the best creative content production business in the UK. The more diverse our content and workforce are the better we can reflect our values and desires.