Experienced
November 30, 2021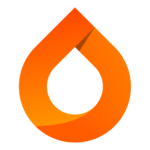 Website countfireapp Countfire
The future of automated estimating
Join our quest to revolutionise an industry
Founded in 2012, Countfire is on a mission to revolutionise the way electrical estimating is carried out. Through the development of our flagship takeoff product we have grown a loyal customer base and developed a fantastic reputation across the globe, but we're far from done. Our quest continues to create a single unified platform that estimators can't live without and we can only do that with the right team.
What kind of person are we looking for?
We're looking for a marketing coordinator to help plan and implement our marketing activities.
We have significantly improved our product over the past few months and are in the process of repositioning Countfire with a new website, more powerful messaging and broader marketing activities. This means that, whilst it is a very exciting time for us, we need a reliable and highly organised individual to take on all of the day-to-day marketing tasks.
You will have some marketing experience (at least 1-2 years working within a marketing role) and knowledge of digital marketing techniques such as Google Ads, social media, content marketing and emails. Construction industry experience would be an added bonus.
As a software company we expect our team to be confident with technology, quick to learn new tools and happy to use them to make us work as efficiently and effectively as possible. Most importantly you will be highly motivated, organised and eager to learn from the experienced team around you.
What will the role involve?
You will have responsibility for coordinating the day-to-day marketing activities, including:
Liaising with and managing our PPC agency
Uploading and maintaining website content using Webflow
Updating and scripting product videos and uploading them to YouTube
Researching and contacting customers for case studies
Managing our social profiles across LinkedIn, Twitter, Facebook etc
Monitoring and sharing customer reviews with the team
Sending product and marketing email campaigns using Drip
Working with the design team to create marketing assets
Supporting our content manager on the production of case studies, blogs, whitepapers etc
Conducting customer and competitor research as required
Tracking and reporting on marketing performance
Benefits
Remote flexible working from anywhere in the UK
25 days holiday, plus your birthday
Paid sabbatical (one month off for every three years you're with the company)
Regular team socials, perks and rewards
About the team
Although Countfire is an established product we have the hunger and attitude of a young company – the best of both worlds and perfect if you're looking for somewhere you can make a real impact.
The team comes from a mix of backgrounds. From ex-estimators with a wealth of industry knowledge, to developers and marketers with no estimating experience. But everyone has a lot to offer and are full of ideas and enthusiasm.
We work hard to 'work smarter' using new technology tools to increase efficiency across the company, but we appreciate that not everything is in place or is perfect so our team needs to be prepared (and excited!) for change.