Experienced
This position has been filled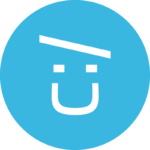 Website teamcompucorp Compucorp
Digital Agency Specialising in Open Source
We are looking for a talented and ambitious new Technical Project Manager to join the Compucorp team.
Your role will be to manage complex digital projects, working closely with the client, Product Team Lead and development team to keep them on course and to give an outstanding client experience. You will be the key client contact with overall ownership of the timeline and budget, with a focus on translating (sometimes complex!) client needs into actionable tasks for the team.
The role will span the full project lifecycle, including discovery, specification, configuration and the management of development tasks, so expect each day to be a little bit different and to be quite "hands on". Our client projects often (but not always) run in a waterfall process, whereas internally we adopt agile methodologies so an understanding of both processes would be desirable.
We're a very process driven team who always seek to do things "the right way", and we're looking for people who can both contribute to ensuring those processes are followed but also help us to develop and refine new processes to ensure that we continue to deliver the highest quality product and service to our clients and to the sector as a whole.
In short, we're a team of self-confessed geeks who love tinkering and tweaking until something is just right, and we're looking for someone with the same "can do" attitude to join our growing team.
Key responsibilities:
Managing day-to-day communication with clients
Configuring sites and CRM based on specification
Managing/Prioritising the project ticket backlog for agile sprints
Managing project timelines
Managing project performance against budget
Assist and in due course manage client discovery workshops to understand user needs
Assist in development of and in due course produce client requirement specifications
What we value in this role:
You love the challenge of making complex things simple
You can convey complex concepts clearly to other team members
You're someone who likes to implement processes and ensure they are followed
You seek to learn from others as well as share your knowledge and experience
Great attention to detail
Can do / Make it happen attitude
What we are looking for:
3+ years experience delivering digital projects including websites
A compulsive list maker, organiser and executer
Previous experience working in a digital agency is a bonus
The ability to grasp concepts quickly
Someone who loves technical challenges
Location: Shoreditch, London. Office based (When the office reopens!)
Type: Permanent
Perks & Benefits:
Paid Annual Leave
Birthday Off
Volunteering Time-off
Wellness Day
Cycle-to-Work Scheme
How to apply:
If you think this is the role for you, please use the application form to send your CV through to us with a short covering statement explaining what caught your interest and why you think you'll fit in.
About the company:
Our mission is to enable digital transformation in organisations that deliver social good. We work with Charities across their digital stack helping organisations to rebuild their processes using flexible open source tools. We help organisations reimagine the way they work so they can focus on impact.
We're a bootstrapped startup that has grown to over 45 in the team based solely on word of mouth from the work we've been producing.
Uniquely, we base all our solutions on open source products, helping our work to have the greatest possible impact. In particular we do a lot of our work on the Drupal CMS platform and a Non profit CRM platform called CiviCRM. Our clients include Charities such as Wikimedia, Farm Africa and Amnesty, but also companies, trade associations and government bodies too.
Compucorp is proud to be an Equal Opportunity employer. All qualified applicants will receive consideration for employment without regard to race, religion, sex, sexual orientation, gender identity, national origin, citizenship or disability.