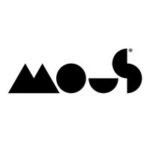 Mous
Products for risk-takers and thrill-seekers as well as tech-lovers and city-dwellers. Solutions created for the problems that come from busy lives and outlandish adventures. This company need an entrepreneurial and dedicated individual to join their team – experience is good, but not essential!
The role
Needed: a pragmatic and entrepreneurial individual, ready to kick-start their career as a Commercial Executive here at Mous. This is a standalone role to identify and develop numerous high-potential and adventurous commercial opportunities across the business.
As Commercial Executive, your role will be entirely diverse, from account management for their LATAM accounts and third-party relationships, developing their B2B proposition, and driving new initiatives off the back of new Mous products and ecosystems launches, such as Intralock™.
Taking a data-driven approach to decision making, you will identify the biggest revenue opportunities and close them through relationship building, a hunger to deliver, and through the use of tried and tested selling techniques.
In this role, you will be reporting to our Corporate Development Director, Alex Milne.
Here's what you'll get up to in your first three months…
You'll take the lead on key commercial projects and ensure all stakeholders are working towards the agreed timelines.
You'll identify and validate several B2B pipeline opportunities to present to senior management.
You'll get to grips with who is who, how the other departments interlink, and which stakeholders can support you to achieve your goals.
You'll take full responsibility for Mous' South America account by building a relationship with the local team, understanding the logistics process, and ensuring they are fully stocked for their peak period.
You'll gain a solid understanding of Mous' product ranges so that you have confidence when making both B2B and Retail sales.
Sound good? This is what you'll be working on in six months to a year…
Identify and implement process improvements within your remit: by developing a strong understanding of the existing ways of working at Mous, you will identify opportunities to streamline commercial operations using your commercial acumen and previous experience.
Continue to contribute to and own various commercial projects: you'll seek out viable commercial opportunities, assess the potential return, and develop commercial proposals to be presented to senior management.
Develop effective reporting for Retail operations: you'll identify what data you need to effectively measure Retail performance e.g. sell-through reports, return rates, material splits.
Establish their B2B proposition: you'll own the 360 sales cycle for Mous' corporate distribution accounts.
Who are they looking for?
It's always been an exciting time to join Mous, but now so more than ever. Here's what they have in mind:
You're enthused about pursuing a career in business. Ideally, you'll have a had a taster of experience in a commercial role – this may be in Account Management, Business Development, or Project Management, to name a few.
You can think strategically but can still get stuck in and do whatever it takes to drive success.
You thrive on taking ownership of initiatives and maximizing potential.
A flair for data and how to use it to inform decision making and priorities.
Strong communication skills to manage both internal stakeholders (ensuring effective planning of new product launches and projects) and external stakeholders.
Excellent time management abilities to autonomously prioritise daily tasks in accordance with overarching company goals.
Enthusiasm for the Mous brand and a commitment to preserving its authenticity.
Tenacity and resilience to enable you to thrive in a fast-paced and dynamic working environment.
The exciting bits!
📍 On the location: "We're taking a hybrid approach to work at Mous and it's up to you how often you work from the office or from home. Whether you decide to work from home or office, we've developed an air-tight remote working and communication system so you'll be supported through your induction period and well into your working life at Mous. Our office is at WeWork in Hoxton. As part of the perks of a WeWork location, you'll have access to regular on-site activities including yoga, breathwork, and cookery classes. This will give you the opportunity to excel in a relaxing yet sociable environment."
💰 £30-40,000, depending on experience!
Anything else? In addition to their positive, supporting workplace, you can expect the following benefits of working at Mous:
Flexible, remote-friendly working – including supporting home office setup
A steep learning curve with the chance to make a tangible impact within a growing business
Regular team socials
Charlie HR perks package including discounts on hundreds of high street brands and services
25 days holiday, plus bank holidays and extra 3 days over Christmas
Friday 4pm finishes during British Summer Time
Cycle to Work Scheme
Employee Pension Scheme
Employee Assistance Programme
30% discount for F&F on all Mous products
1-month paid leave after 5-years of service
Huge opportunities for career progression in a high-growth start-up. Dream big, work hard, and make things happen!
🌈 About Mous' Commitment
Here's what they have to say: "Mous is an equal opportunity employer, and as a brand, we value authenticity and integrity. We strive to be different and know that if we are to create the most innovative products and deliver the best customer experience, we need to build a diverse team of individuals who can bring a variety of skills, experiences, and perspectives to the table. No matter your age, gender, sexual orientation, gender identity, ethnicity, religion, or physical ability, at Mous, your individuality is celebrated."
More about Mous
📱 Mous. (Pronounced mouse, not moose.) They create industry-leading tech accessories, made with a laser focus on expansion and innovation. They enhance the everyday experiences our everyday customers have with their everyday tech, every day.
They started by designing phone cases which were ultra-protective, seriously stylish and expanded phones' functionality by connecting to a range of modular accessories with custom magnetic arrays. Since then, their product range has expanded to include ecosystems of MagSafe® compatible and mechanical accessories, wireless chargers, MacBook sleeves and so much more.
Their products are for risk-takers and thrill-seekers as well as tech-lovers and city-dwellers. They create solutions to the problems that come from busy lives and outlandish adventures. These aren't just tools or utilities, they're crafted to enable and elevate your real life; not simply making your life easier, but actively making it better.
With products like these, the only limit is your imagination.