Entry Level
December 31, 2022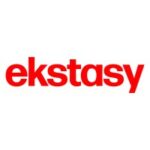 Ekstasy
Are you interested in the creative advertising industry? Are you a confident person with fantastic people skills? Look no further – this is the role for you. No experience needed, full training provided. Get your foot on the ladder!
The role
A confident Business Development Executive is needed to join the team at Ekstasy.
Them: a creative advertising agency based in central London working on brand strategy and creative ad campaigns for brands such as Starling Bank, Sumup, Samsung, Amazon and others. You: a positive minded person who enjoys life but also wants to find new creative deal opportunities for the agency.
They're a small agency doing meaningful work around helping brands increase their awareness and acquire more customers. You will work very close to the senior team, so you will learn a lot very quickly, making this the perfect opportunity for someone seeking their first role.
Does this sound appealing to you? If so, just hit 'Apply'!
Who are they looking for?
Fantastic writing and speaking skills
A natural Sales-person
Love making lists and measuring progress
Anyone looking for their first job – Ekstasy are looking for the mindset, not experience or a degree
These are the nice-to-haves…
Comfortable doing presentations and putting slides together
Some Sales experience would be a bonus!
❗ Don't worry if you don't have any experience – full training will be provided!
The key details
💰 £20-22,000, depending on experience, plus commission (£500 for every new deal closed!)
📍 Based in their Great Portland Street office
🚆 Some travel may be required across UK and Europe
📅 Immediate start
🗣️ 3 rounds of interviews
More about Ekstasy
Ekstasy, founded in 2007, is a multi award-winning Creative Advertising Agency. They help brands differentiate themselves in a crowded marketplace, globally.
Specialising in integrated advertising across Online, TV/VOD, DOOH/OOH, Radio and Print, their clients include the likes of Starling Bank, Amazon, Samsung, Verifone, and many, many others.