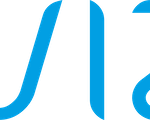 Website 2VizCon UK Ltd
2Viz is an enterprise product software development platform
We are a growing innovative tech company that uses our award-winning software to create enterprise apps for clients such as Royal Caribbean, Disney and The British Army. We work differently too; getting stuck into researching our clients' needs and working alongside them to build close relationships, which enables us to truly understand how to create bespoke solutions that make a real difference.
We are on the hunt for a Midweight – Senior Project Manager. To be successful in this role you will need to be confident in a client service role and have the initiative to lead independently, taking a project from initial scoping to its completion. This is a hybrid project and account management role, so you'll be the first line of support for our clients
and will be coordinating with our business director, project manager, designers and developers to ensure projects are delivered on time and on budget.
Our Must Haves:
• Be technically savvy, with familiarity in digital and development technologies.
• Thrive in a client facing and people management role.
• Be able to communicate with cross functional teams (including creative and technology), by setting project objectives and managing them.
• Be able to support the management of projects through the entire lifecycle of digital
development from information architecture to prototyping, user testing, internal testing
and bug-fixing.
• Have particular attention to detail in writing project documentation such as briefs and
statements of work.
• Have at least 3 years of previous experience managing digital development projects
(including scoping, mapping and project delivery) within a digital agency.
Nice to Haves:
• Experience working with travel industry clients would be a bonus.
• Experience of working on app development projects.
Why 2Viz?
• Flexible and hybrid working.
• A culture that nurtures learning and development.
• Being part of a smaller team, you'll be at the forefront of client projects with the ability to really make an impact and develop your responsibilities and skills rapidly.
• Private office within a vibrant shared office space in Southwark, London.
• Work on a diverse range of client projects for industries from travel to pharmaceutical
to wellness.
• Experience working in a global team, with offices in London, Frankfurt and Jakarta.
• Enjoy annual team meetups abroad.
• Holiday of 22 days + 4 days over Christmas.
• Employee benefit package.