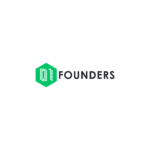 Website 01_Founders 01Founders
Your Source Code for Success!
01 Founders is a free-to-access coding school with a job guarantee. No experience or qualifications required.
Located in London, we're a new type of coding school that promotes a gamified, peer-to-peer approach. Develop your confidence, communication and leadership skills and make new friends.Learn JavaScript, Go, and Rust and gain the opportunity to work on projects in C, C++, Ruby-on-Rails, PHP, and Python.
Over the 2 year course you'll learn with the goal of becoming a full stack developer and you'll have the opportunity to select a specialisation.
At the end of the two years you'll have the opportunity to work for our partners such as:
Peloton
Nominet
Faculty.ai
Process:
Stage 1 – Selection Pool. In this three week experience, you'll learn how to problem solve, develop your teamwork and leadership skills.
Stage 2 – Fellowship. If you pass the selection pool you'll spend 2 years in the fellowship where you further develop what you've learnt in the selection pool, work on projects and choose a specialisation.
Stage 3 – Specialisations. Choose your specialisation including game development, AR, AI and many other areas. These include:
Artificial Intelligence
Explore the world of machine learning algorithms, and learn about nlp, image processing, financial uses and more.
Mobile and Web Development
Learn to build beautiful, responsive mobile and web apps.
Video Games
Become a gaming design and development pro with our video games specialisation.
OR
Cyber Security & DevOps,
Blockchain,
With more fields added regularly….
Stage 4 – Employment. Paid employment with one of our partner companies, in the 01 Founders talent agency or start your own business.
How to apply:
Play our game to see if you qualify. It tests you on your potential using a cognitive test rather than hard skills like numeracy.
To learn more about us please visit: www.01founders.co