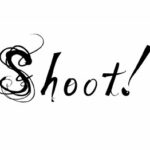 Website theshootgroup The Shoots Group
Fed up of being a small cog in a large machine? Or a large cog with no machine?
Join a fast-growing agency, progress quickly, and have a creative impact from day one. If you're looking for a great team, personal development and role to make your own, then we might just have a spot for you!
P.S We also give you your birthday off! (view all our benefits below)
The Role
We're looking for a talented & creative videographer for a full-time role. You'd need to have a strong grasp of Premiere Pro, organisation shoots, and be amazing with a camera. You'd also need to be extremely reliable, and great with clients and handling feedback.
Essential Skills
Great in Premiere Pro.
Be a video production wizard and highly organised.
Have an eye for a design and great style in the edit.
Some experience of after-effects.
Love to interact with clients.
Be highly creative and thrive in a lively creative environment.
Self-motivated and able to engage well in a team environment.
Happy to work on multiple projects at the same time.
Experience of working to tight deadlines.
Have at least 1 year of experience in the industry.
Have an awesome showreel or website showcasing a range of projects.
The Shoots Group
We're making the most creative content in fintech (Finance Shoots) and education (Uni Shoots) and that starts with you.
We're committed to giving you the opportunity to grow, learn new skills, and work on great projects with high-profile clients.
That means you'll get creative autonomy from day one, and the freedom to develop in line with your goals.
Our Brands: financeshoots.com, unishoots.com
The Details
Salary 25k to 30k, plus benefits.
We don't just want you to feel like you belong here, we want you to feel like you can thrive here. No two creators or clients are the same, so at The Shoots Group, neither are we. We encourage applications from different underrepresented demographics.
Benefits
As well as awesome colleagues and engaging work, there are loads of ways we help our team do the most creative work of their lives. We often review and enhance them, but here's a brief overview of the benefits we offer right now. If you'd like more information on any of them, just ask!
💸 Compensation
Your manager reviews your salary every 6 months. Proactive pay increases to reflect growing responsibilities.
🏡 Flexible work
We trust you to work enough hours to do your job well, at times that suit you and your team.
Feel free to work from home up to 2 days a week, as long as you have a space that allows you to do your best work.
We'll pay for any equipment you need to do your job at home.
Note: Next remote interviews will take place on the 19th November. Next in person interviews will take place on the 26th November.
About Us
The Shoots Group manages a portfolio of creative agencies & video production companies.
Finance Shoots
A creative agency exclusively for Financial Services and Fintech with offices in London and New York. We empower marketing and communications teams to create better looking, more interesting Animation, Video, Design & Events.
Uni Shoots
Uni Shoots is a video production company with offices in London and New York that specialises in creative video, animation and live events for the education sector. This makes us uniquely tuned into the specific needs of communications at Universities, Colleges, Schools & Edtechs.