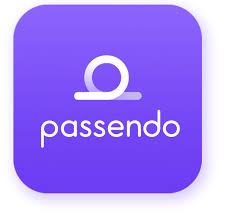 Website https://twitter.com/passendo1?s=21 Passendo
Would you like to play a leading role in Europe's leading In-Ema
Description
Would you like to play a leading role in Europe's leading In-Email Ad Serving SaaS Platform? How about working for one of Scandinavia's most exciting scale-ups?
Read on, you may have just found what you're looking for…
Who are we?
We are Passendo. Based in central Copenhagen, we are growing a team with a genuine passion for in-email Advertising technology. The founding team has more than 50 years of combined experience within the digital advertising space, with some of the best people in the industry working to innovate and break new ground in the email marketing space.
With a new round of funding and aggressive growth plans, we are now looking for an Account Executive, UK to help drive our sales strategy and fuel our international growth. Passendo is a unique Email and Native advertising SaaS platform with some of Europe's most recognised media brands in their portfolio, currently active across 10+ markets. Upon joining the Passendo team you will have a strong support network around you where everyone is as focused on your success as you are – your success is their success.
About The Role
Passendo's in-email advertising platform consists of ad inventory from mostly high-end newsletters produced by national and international media publishers such as Reach, Archant and Groupon. The role as Account Executive is to present and sell Passendo's Ad solutions to relevant advertisers.
Your responsibilities:
Identify and reach out to potential advertisers
Book meetings with identified potential clients in order to offer them our high-performance native advertising solution
Follow up on meetings and deals and always make sure to help and advice the client to reach their KPI and targets
Help build sales material and sales strategy, so the process always improves
Help build long-term relationships throughout – the sales process can be long and therefore requires a lot of following up and patient relationship building
Requirements
Experience with sales
Selling to Advertisers
Outreach via phone, email and LinkedIn
Passendo expects:
High level of energy and interest in working in a dynamic environment
Native English speaking
A never give up mindset
The ability to work in teams, but also independently
Benefits
Big ambitions for the future of the company, providing plenty of opportunity for you to develop personally and professionally
Fun and outgoing colleagues in a professional and ambitious work environment
No micromanagement – it's your responsibility to achieve your monthly goals
Well-integrated CRM to support your workflows and achieve your goals
Base salary and competitive commission
Phone and computer for work
Free lunch and coffee
We look forward to receiving your application!