Experienced
This position has been filled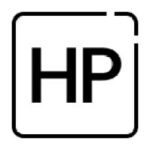 Hack Partners
This start-up is powering the transport revolution. Want to be integral in helping make this happen? Then this is the role for you.
The role
Are you the one who can forever change the transport and infrastructure industries?
Hack Partners are looking for a pro-active Office Manager and Personal Assistant to support the team, assist with the company's operations and human resource processes, handle accounts receivable and payable, optimise processes, and help the Managing Director with day-to-day activities of running the business.
They are a team of 15 passionate software engineers, data scientists and product managers who love building cutting-edge technology for real-world industries (hence their focus on Rail!) – if this sounds like something you'd be interested in, read on.
What will you be doing?
Ensure that all items are invoiced and paid on time
Support project managers in liaising with suppliers when needed and update financial records
Manage expense reimbursements
Assist in the recruitment and onboarding process for new hires and leavers
Ensure that the company's policies are kept up to date (data protection, health & safety, information security, equality & diversity etc.)
Support some of the other HR functions such as as payroll, maintaining employee records, assisting with appraisals, performance reviews and disciplinary actions
Plan in-house and off-site activities, like team days and company events
Assist with the employee travel arrangements
Maintain the office condition, update and monitor company's equipment inventory and order additional office and project equipment if needed
Implement and maintain procedures/office administrative systems
Answering queries incoming via email, company's website and social media
The key details
📍 This is a hybrid role – 3 days a week in their King's Cross office
💰 £32-£40,000, depending on experience
⏰ This role could be part-time, if needed
Who are they looking for?
You must have at least 80% of the below…
5 years of experience as Office Manager/Operations Manager/Personal or Executive Assistant
Experience with accounts payable/receivable and financial reporting
Excellent organisational and communication skills
Being well organised, proactive, having initiative and able to work independently/under a minimal supervision
These are the nice-to-haves…
Experience working in startup environment
Experience working in a Technology SME
The exciting bits!
What do you get?
The opportunity to make a positive impact on society – after all, transport is a key social utility and enabler of society – Hack Partners build products that matter
Private healthcare and benefits package
Statutory pension
Discretionary bonus, subject to business performance
28 days holiday, including bank holidays
Discretionary Directors holidays
Company away days
Flexible working style
Shape the future of the firm – they're very inclusive and open
Work in an environment that values people first
The interview process
Apply via Feisty, so your CV will be sent straight to the COO
Initial screening
Interview with MD
Meet the team
Offer!
More about Hack Partners
Hack Partners develops cutting-edge software designed to help a world on the move, move better. Their expertise in AI, Automation, Analytics, and Image Processing is already helping the railway system in the UK – one of the world's most demanding – improve operational performance, efficiency, and safety by finding or predicting potential hazards and incidents before they cause delays or incidents.
Based in London, Hack Partners is rapidly extending their platform to railway systems across the UK and use cases beyond rail transport, and looks forward to growing their footprint on a global scale.