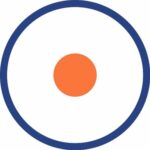 Nova Financial
Are you looking to catapult yourself into an enriching career in financial services? Maybe you're a recent grad or someone looking for a professional switch? This could be your perfect start!
So what's the job?
This is an Investment Broker Program. If successful, you will start on a 3-month intensive training program. During this time, you will have the unique opportunity to learn the ins and outs of Investing and, more specifically, how to be a solution-focused Property Investment Broker. Working closely with their Senior Investment Brokers, you will learn how to generate business for yourself and the firm.
Tell me more…
The role consists of providing clients with customised property investments recommendations; brokers enjoy taking responsibility for themselves and aren't afraid to seize ownership. You will need to meet targets to enjoy the requisite benefits (uncapped commission💸 ).
You will need to:
Generate new business enquiries through warm calls, using the company's CRM system
Regularly speak (via phone & in-person) with HNW clients to gain an understanding of their goals and financial objectives and provide investment recommendations
Have a strong work ethic
Maintain a high level of professionalism
Enjoy working as part of a team
Attend training and develop relevant market knowledge & skills
Meet KPIs as set by management
Generate client referrals where possible
Do I fit the bill? 🕵️
Confident Communicator – both written and verbal
Interest in property, stockbroking, investment banking and financial planning
Entrepreneurial, commercially savvy & growth-minded
Persistence & Drive – success is everything!
Not essential but desired – Experience in a client-facing corporate role, e.g., sales, business development.
What can I expect in terms of progression? 🚀
Nova always aims to promote within their business. A successful graduate or trainee investment broker will be able to be a Team Leader within two years of employment. As you progress, you will also be able to build your skills and qualifications through external courses and training, offering an excellent career path.
The exciting bits!
They understand happy employees perform better for themselves and for the firm. On this basis, they offer:
A vibrant team and fantastic workplace environment (free barista coffee, Central London Office location)
A competitive work atmosphere, where hard work is instantly recognised
Entrepreneurial environment, where new ideas are free-flowing and encouraged
Incentivised trips abroad, such as Rugby 7s in Hong Kong, yachting in Spain, skiing in the French Alps and team bonding outings around the UK.
The key details
📍 Location: Central London Offices, WFH home options
💰 Salary: OTE £50,000. £20-25K base salary + significant uncapped earning potential.
📅 Start date etc: ASAP
Why Nova Financial is good to work for
"We provide a vibrant and dynamic work environment focused on high achievement and excellent client outcomes. We focus on aligning our team members professional success with their personal success by investing time into understanding each team members goals and objectives. We also provide investment opportunities and advice to help them grow their own wealth in the same way we advise our clients."
EDI at Nova
"At Nova, we are an equal opportunity employer who celebrate individuality and are committed to building a diverse and talented workforce. We believe that diversity of people and ideas help us better serve our clients and encourages us, as a team, to develop. We make every effort to ensure that all potential employees are treated fairly and equally and therefore, we do not discriminate on the basis of race, sex, religion, colour, national origin, gender, gender identity, sexual orientation, disability, or any other class or characteristic protected by applicable law."
So, what are the next steps? ✏️
1. Apply via TalentPool, so your application can be sent directly to the employer.
2. 30 Minute Call
3. Presentation/Task-based interview
4. Informal call
Company Description
Nova Financial is a fast-growing financial advisory firm that specialises in research-based investments in the growing area of residential & commercial property investment. Since 2014, Nova Financial has experienced consistent and substantial growth in all areas of our firm, on this basis, we are seeking individuals who will play an integral role in continuing this growth.
Our team of qualified advisors and dedicated support staff are experts in the following areas of direct Residential and Commercial Property Investment:
In-depth market research & analysis
Funding and tax structuring
Sourcing & acquisition
Education to all levels of buy to let investor
Cutting edge property management services
Advice & guidance on buy to let investments and portfolio structuring