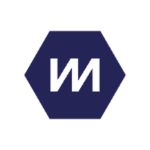 Multiverse
We are looking for individuals with some experience and a passion for data and/ or teaching and mentoring to join our 3 month training academy and become fully fledged Data Fellowship Coaches.
Shadowing our existing coaches, you will learn core coaching & facilitation skills as well as building your subject knowledge to then be ready to coach our learners who are either at the start of their careers or established professionals looking to upskill.
Our Company
We are a tech startup on a mission and one of the fastest growing companies in Europe. We're building an outstanding alternative to university and corporate training, to develop a diverse group of future leaders. Our unique apprenticeships serve as an alternative to the traditional college and university system. Our impact focuses on three primary areas: measuring potential beyond academics to recruit apprentices, delivering world-class job-focused training via applied learning programs, and helping diverse groups of young people build social capital and strong networks through a thriving community both on and offline.
In Europe we are expanding rapidly and already work with over 300 clients including Facebook, Morgan Stanley, KPMG, Kantar, Citi and Microsoft.
2021 is going to be big
As a company we have big plans, to continue our expansion and growth in the U.K., but also launching our programmes in the US. We want to build an iconic company that becomes one of the great European businesses of our generation.
To kick start the year we announced our Series B funding round. At $44 million, it's the largest venture raise from a UK EdTech company in history. The round, which was led by General Catalyst, also features GV (Google Ventures), and includes Audacious Ventures, Latitude and SemperVirens. Index Ventures and Lightspeed Venture Partners, who contributed to a $16 million Series A investment last year, also participated in the round.
The role and your mission
As an Associate Data Fellowship Coach you will develop both your technical and teaching skills over 3 months as part of our Digital Academy. You will have the opportunity to shadow our existing coaches to see how they deliver, learn our data curriculum and get involved in interacting and meeting apprentices as a teaching assistant within the sessions our coaches deliver.
After completing the 3 months training you will develop into a Data Fellowship Coach where you will be coaching and mentoring 40 learners through their apprenticeship, introducing them to hard skills like (basic) Python, SQL and PowerBI, but also softer skills to help them navigate through the working world.
The Data Fellowship Coach role allows you to develop your own experience in data (we have a highly experienced team) as well as in teaching/mentoring, whilst helping develop a diverse group of future leaders. Your role will be delivering a mixture of small group workshops and bootcamps plus one to one sessions, and supporting apprentices across incredibly exciting businesses to become the next generation of data leaders.
The team
Our data coaching team is an incredible mix of industry experts, teachers and academics. We have Data Scientists who've worked at Microsoft, Doctors and actual Scientists.
Requirements – What you bring
Some experience (preferably 1+ years) in any two of the following areas:
Using data analytics tools (excel, SQL, tableau or PowerBI) and data science (Python or R programming, statistics)
Teaching or training others
Coaching/mentoring or volunteering experience
Ideal candidates would:
Have a passion for data analytics and data science.
Have some prior experience with teaching, tutoring or coaching/ mentoring.
Potentially be finishing up their PhD and have loved being a lab or teaching assistant.
Potentially be a Data Scientist/Analyst who has a passion for development or wants to share their knowledge to the next generation!
Believe passionately in social mobility and the development of talent.
Have experience with either Python or R programming.
Benefits – What's in it for you?
27 days holiday (3 days are used for our December company switch off)
Hybrid working model with monthly office visits to MV HQ in Baker Street, London
1 Life Event Day (can be for your birthday, moving house, getting a puppy…)
1 Volunteer Day to support a charitable cause
Private Medical Insurance with Bupa
Medical cash back scheme with Medicash
Life Insurance with YuLife
Cycle to work scheme
Spill, all in one mental health support
Employer pension contributions of 3% on capped pensionable earnings
Socials and more!!
Location: Remote working with regular visits to London office (Baker Street). You should expect to be in the London office around 1-2 times a month.
Our commitment to inclusivity
We're an equal opportunities employer. And proud of it. Every applicant and employee is afforded the same opportunities regardless of race, colour, ancestry, religion, sex, national origin, sexual orientation, age, citizenship, marital status, disability, gender, gender identity or expression, or veteran status. This will never change.
Covid-19 and hiring
As we navigate through this pandemic together, we want to reassure you that keeping candidates and our employees safe is of paramount importance to us. That's why the entire recruitment process will take place remotely, using phone and video calls (usually zoom). For successful candidates who end up being hired, we always ensure a safe, engaging and (for the time being) a remote onboarding experience. We also take care to make sure all of your equipment will be sent to you by courier, so you are ready for your first day.
Safeguarding
All posts at our company involve some degree of responsibility for safeguarding. Successful applicants are required to complete a Disclosure Form from the Disclosure and Barring Service ("DBS") for the position. Failure to declare any convictions (that are not subject to DBS filtering) may disqualify a candidate for appointment or result in summary dismissal if the discrepancy comes to light subsequently.