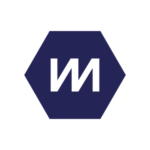 Multiverse
We are looking for Project Management Coaches to join our company and train, coach and facilitate learning experiences for our apprentices.
Our Company
We are a tech startup on a mission and one of the fastest growing companies in Europe. We're building an outstanding alternative to university and corporate training, to develop a diverse group of future leaders. Our unique apprenticeships serve as an alternative to the traditional college and university system. Our impact focuses on three primary areas: measuring potential beyond academics to recruit apprentices, delivering world-class job-focused training via applied learning programs, and helping diverse groups of young people build social capital and strong networks through a thriving community both on and offline.
In Europe we are expanding rapidly and already work with over 300 clients including Facebook, Morgan Stanley, KPMG, Kantar, Citi and Microsoft.
2021 is going to be big
As a company we have big plans, to continue our expansion and growth in the U.K., but also launching our programmes in the US. We want to build an iconic company that becomes one of the great European businesses of our generation.
To kick start the year we announced our Series B funding round. At $44 million, it's the largest venture raise from a UK EdTech company in history.
Requirements
You'll help define how the world approaches education and careers.
We are looking for Project Management Coaches to train, coach and facilitate learning experiences for your apprentices throughout their 18 month journey on the apprenticeship, turning them into the next generation of changemakers.
You'll be helping us achieve our bigger target by building a business which can match non-graduate talent with apprenticeship opportunities at some of the UK's most exciting companies.
Your role will involve delivering a mixture of group workshops and webinars plus one to one coaching sessions, and supporting apprentices across incredibly exciting businesses to grow in confidence as aspiring project managers.
The Team?
Our coaching team is an incredible mix of industry experts and former teachers bringing a blend of teaching and facilitation expertise and recent practical experience to ensure apprentices benefit from learning how to apply the theoretical into practical applied learning. The team is a mix of former: project managers, product managers, management consultants and teachers.
What does the programme I would be teaching look like?
Great question! You will be delivering the Level 4 Project Management Apprenticeship Qualification.
What you bring
You have demonstrable experience of recent project delivery and can bring to life a range of experiences to showcase project management concepts
You are completely passionate about developing professionals and love thinking through the detail of how to deliver an effective learning experience
You are a player-coach: you can provide guidance, support and encouragement harnessing your experience to support people to kick start their career in project management
Either experience in teaching, coaching or mentoring staff – or a strong desire to develop your career in this way
Ability to articulate complex ideas and concepts into well sequenced and manageable steps
You believe in the principles of applied learning: it's all about developing the knowledge, skills and behaviours in a way that can be used in a real context, straightaway
Great hustle – we are a startup business with big ambitions, so we are looking for people who are excited to be part of the journey, and excited to play your part in delivering on the mission.
Benefits – What's in it for you?
27 days holiday (3 days are used for our December company switch off)
1 Life Event Day (can be for your birthday, moving house, getting a puppy…)
1 Volunteer Day to support a charitable cause
Private Medical Insurance with Bupa
Medical cash back scheme with Medicash
Life Insurance with YuLife
Cycle to work scheme
Spill, all in one mental health support
Employer pension contributions of 3% on capped pensionable earnings
Socials and more!!
Location: Remote working with regular visits to London office (Baker Street). Coaches should expect to be in the London office up to 3 times a month. Visibility of those days will be provided in advance.
Inclusion is at the heart of our social mission. As such, we've launched a 3 pillar Inclusion & Diversity strategy encompassing recruitment, development and culture so that we're intentional about inclusion as we grow. Yes, we're an equal opportunities employer committed to equal employment opportunity regardless of race, colour, ancestry, religion, sex, national origin, sexual orientation, age, citizenship, marital status, disability, gender, gender identity or expression, or veteran status, but it goes so much further than that. We value difference and we're dedicated to creating an inclusive environment for every staff member and our apprentice community.
Covid-19 and hiring
As we navigate through this pandemic together, we want to reassure you that keeping candidates and our employees safe is of paramount importance to us. That's why the entire recruitment process will take place remotely, using phone and video calls (usually zoom). For successful candidates who end up being hired, we always ensure a safe, engaging and (for the time being) a remote onboarding experience. We also take care to make sure all of your equipment will be sent to you by courier, so you are ready for your first day.