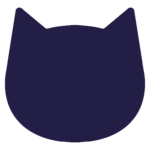 Website KatKin
KatKin's opportunity
Did you know that some cat food contains as little as 4% meat? Cats are carnivores – they need meat to thrive – but cat food companies use powdered animal derivatives because it's cheaper and easier, and they top it up with grains and fillers that cats find hard to digest. It's all about shelf life and profit; not what cats really need.
We do things differently at KatKin. We're changing the cat food industry, with our 100% Fresh-cooked premium meat recipes, delivered to doorsteps everywhere. Each recipe is designed by our in-house vets and nutritionists, to be the very best (and tastiest) nutrition for cats.
And the results show: we've got the highest Trustpilot rating in the cat food industry (4.9 out of 5), and an amazing 93% of cat parents see a health transformation in their cats when they join us. It means we're saving cat lives, and putting pressure on the rest of our industry to be better – to make cat food that's good for cats. Ready to help us?
Why you'll love working with us
The energy here will blow you away, from day one. We're an ambitious, passionate, rapidly-growing start-up, and we never back down on our mission to make cats healthier and happier. We're proud of what we do, proud of our exceptional products, and you'll be a central part of that.
It's an exciting time to join us too. Our customer base is growing every day, and so are our team and our product range – moving into not just cat food but wider cat health products. Surrounded by knowledgeable scientists, big creative thinkers, astute business brains, and a whole team of cat lovers, you'll know that KatKin is a mere whisker away from becoming a household name, making a difference for cats and cat people everywhere.
Title
Senior/ Lead Digital Designer
The Role
Millions of cat parents see KatKin's ads every month, and as KatKin's Senior Digital Designer Lead, you have the opportunity to improve our creative and storytelling to leave a remarkable first impression of the brand and drive tens of thousands of new customers to try our Fresh cat food.
As KatKin's Digital Designer Lead, you will help define our paid digital media vision, own and create the assets that grow our base of trialists, and analyse performance to continually drive engagement and sales. You will relish in the creativity and challenges needed to continually produce engaging and best-in-class assets to scale our online sales and audiences fast and effectively – with the role weighted towards paid social video creation and landing page design.
Key ownership areas:
Imagine and create best-in-class video and static video ads for paid social channels to drive high-intent traffic to our website and landing pages (including but not limited to FB, Instagram, TikTok, and Youtube)
Direct, and sometimes produce, video and stills content for paid social channel adverts
Imagine and create engaging landing pages to convert leads to trialists
Work closely with our Head of Acquisition and team to objectively analyse the performance of published ads and landing pages to develop and share insights that drive big improvements in lead engagement and trialist acquisition
Stay ahead of new paid social channels and digital acquisition growth ideas and trends
Who we are looking for
3+ years in a designers role, whether agency and/ or client-side, with your key ownership area being paid video ad creation and motion skills
Visual storyteller who understands the importance of emotion in creating engaging creative to drive results
Wunderkind with Adobe Premiere Pro, Illustrator, Photoshop, Indesign, AfterEffects and comfortable in Sketch, Figma, and/ or Adobe XD with a knowledge of web design standard methodologies
Real world photography and videography experience to produce basic testimonial videos and stills
Mission-driven, high energy and a natural sense of curiosity and urgency for results
Proven track record and portfolio of best-in-class videos ads and landing pages that drove conversions
Natural conversation starter and extrovert who enjoys engaging with people to brainstorm new creative campaigns
Strong analytical capabilities to complement creativity and first-hand trialist acquisition insights
You have a cat, or two or three! And you are passionate about doing the right thing for them!
What we offer:
Career defining opportunity in being instrumental to scaling our brand, fast
Meaningful equity in a fast growing, early-stage business
No egos and a small close-knit team
25 days of holiday every year plus your birthday off
4 week WFA (work from anywhere) policy
1-2 days WFH every week
12-weeks paternity / maternity leave
Discount on KatKin fresh meals
Comprehensive AXA health insurance including optical and dental
Yearly personal development budget
Company pension
Office popcorn,soft drinks and all the tea and coffee you can drink, fresh fruit, great banter and a cat (and dog) friendly office
To Apply:
Send your CV, portfolio and very brief sentences on the below questions:
1. Tell us about a time you hustled in order to get something done
2. What are your blind spots as told by the person who knows you best
3. Tell us anything about the pet food space you find interesting
4. Which DTC brand has delighted you the most and what did they do
5. Which piece of work are you most proud of and why?
6. Tell us your favourite thing about your cat(s)? (Bonus if plural!)