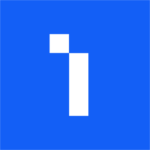 Website Indico Labs
We automate data presentations
Product Manager – Tech Start-up
Company: Indicolabs.io
Start date: ASAP
Contract type: Permanent | Full-time
Location: London (hybrid remote + onsite (Camden))
Indico Labs is seeking an exceptional Product Manager to help build next generation data visualisation products. This person will report to the CEO and will play a key role in the vision and development of our products.
About us:
Indico Labs (formerly known as PPTX Builder) is a London based start-up specialising in data visualization and report creation. Our technology enables users to extract key insights in client ready presentations.
The role:
We are looking for someone who can help to develop and execute on a customer focused roadmap. You should also be enthusiastic about communicating technical details to a range of audiences and well-practiced in empathetic stakeholder management, including saying no! This role will work heavily with our sales teams and engineering teams. We are looking to you to lead and cultivate a supportive environment.
What you will be doing:
You'll own the product backlog and roadmap, working actively with your on-site engineering team to build out new features
You'll have a strong desire to improve customer experiences and will partner with and lead Engineering to work out what the news awesome experiences you want to ship to our customers
Be the champion of our product – use the right level or type of material to communicate experiences, benefits and long-term vision across a variety of audiences including development teams, stakeholders at all levels, partners and external parties
Own the customer and business value for your product backlog, working to deliver maximum customer and business value while making effective prioritization choices to deliver the maximum value and return on capital
Collaborate with other team members to ensure consistency, drive product goals/shared objectives, and continuously improve product management across the division
Contribute to setting product objectives, goals, OKRs and KPIs/metric and lead the team to achieve/exceed them
Demonstrate ability to think both strategically and tactically
Make build vs buy decisions in collaboration with senor technology counterparts based on what is best for the product strategy
Maintain and establish new relationships with suppliers and business partners relating to your product portfolio
Own, decide and communicate the vision and strategy of our product portfolio (the product mix, new product and retirement of old products)
Lead discussions on programme delivery
Demonstrate ability to anticipate and shape the resource/skills demands for the department
Qualities we look for:
Agile: Ability to switch between strategic visioning and getting into the detail, being the authority in all aspects of your product
Problem-solver: You are able to identify complex problems based on a broad range of factors. You also are able to develop & implement optimal solutions. You establish key results, you track learnings and you embrace continuous improvement
A Great Communicator: You are able to visualize strategic thought in evocative and engaging presentations, delivered with confidence and authority and can adapt your communication style to suit each client and internal business partner.
A Collaborator: You take pride in the team you are a part of and the work you produce. Cultivating professional relationships with your colleagues is important and you are constantly finding innovative and unique ways to create an exceptional work environment.
Data-Driven: You have solid familiarity with most forms of quantitative and qualitative research methodologies and working knowledge of when and how to apply them to a given client challenge.
Naturally curious: You are naturally inquisitive and great at navigating client conversations, asking second and third level questions to get at the heart of clients' challenges and goals.
Self-Directed: You are confident and driven on your projects. You have an aptitude for identifying and solving problems, both technical and organizational, and clearly outlining plans and risks for your work.
Requirements:
2+ years working in a Product Management function
Experience with data products
London based
Desired Experience (but not essential):
Experience with B2B products
Fast pace, high-growth environment; VC or PE backed business
Experience in the Market Research industry
Our stack:
React + TypeScript + JavaScript
Webpack + NodeJS
Python + Django + Pandas
AWS
Mongodb
Git
What we offer:
A competitive salary
Flexible working schedule
28 days paid holiday
Space to learn and develop in order to further your career with paid training courses
What is it like to work at Indico Labs?
You'll join the adventures of an early-stage funded start-up and experience what it means to have a job that's incredibly impactful.
You'll become part of a team of friendly, awesome, and highly dedicated people that all have the same mission: Helping companies to build data reports in a better, more innovative way.
You'll contribute to the direction of the product in a direct way, your views and opinions will shape our vision, culture and growth.
You'll be included in our board meetings and gain an insight into high level strategic planning.
You'll gain valuable experience in understanding what is required to maintain and grow a successful new business.
You'll work in an environment where personal and professional development are valued.
You'll enjoy taking part in our `Funky Hat Fridays` (we like to wear silly hats on Fridays ;p).