Entry Level
This position has been filled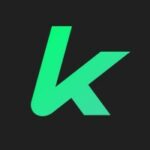 Karshare
The position plays a key role in developing this company in its fast growth phase in Coventry and Birmingham, creating advocates and ensuring they are offering the very best customer experience to the car sharing community. If you want a hand in creating a more sustainable, shared future, where having a car can be seen as a choice, not a necessity – read on!
What will you be doing?
Working closely with the Community Manager in Coventry/Birmingham to ensure there is an optimal customer experience from sign-up agreement to installation
Monitoring the installation process to ensure the install is completed as soon as possible and to ensure we hit our monthly installation targets for the 2 cities
Ensuring new cars being put on the platform are roadworthy by carrying out all required vehicle checks
Supporting customers through the eligibility and onboarding process to get their cars signed up and ready on the Karshare platform
Ensuring new onboarded cars are described and photographed in the most optimal way to attract rental bookings
Undertaking testing of new owner installations to optimise set up for go-live
Supporting owners with how the app works including advice on maximising car availability to increase rental potential
Tracking and troubleshooting any issues with cars using 3rd party systems and via spreadsheets
Working with 3rd party suppliers to take corrective action to optimise the installation process
Be the face of Karshare customer operations in Coventry/Birmingham – developing strong relationships to enable regular contact with our owner community to ensure Karshare continues to support them achieving their rental objectives
Listening at all times to what customers are saying and feedback to the business so that the Karshare service can be continually improved
Inspecting car damage and helping to find solutions to ensure the vehicles are fixed as quickly as possible and with the most cost effective solution
In the first instance working with owners for them to take care of the damages or when required assist in liaising with garages
Reporting and assisting the tracking of insurance cases and ensure the owner is aware of where how the case is progressing
Liaising with the Tech and Product teams to flag issues which need fixing, as well as making suggestions to improve the customer experience
Quickly responding and reacting to support customers by solving any problems which may arise
Who are they looking for?
These are the essential requirements…
An understanding of vehicle roadworthiness, vehicle maintenance and upkeep
Full clean driving licence and access to your own personal car
A Bachelor's degree
PC literate (Microsoft Office and/or G-Suite) with the ability to use, desk and mobile technology to complete tasks as well as spreadsheets
A confident driver with a good general knowledge and understanding of cars
Based in Birmingham and able to travel to Coventry when required
The nice-to-haves…
Flexible approach as the role will be out on the road driving to meet customers and home based
A self-starter: resilient with a positive outlook
A people person: friendly and an excellent communicator, able to inspire others into action
Goal-driven: you have a desire to grow and excel in your role
Purpose-driven: you want Karshare to succeed because you understand how car sharing can help create a more sustainable future
Love to meet and engage new people to build strong relationships
Have a pre-emptive mindset and capability to spot operational challenges and act before they become problems
Resilient, passionate about solving problems and able to thrive in a fast-paced environment
Organised and able to juggle the admin side of the role to fit around going out to meet customers
Comfortable working with technology / digital tools
Anything else?
The role is based on a 40-hour week Monday to Friday from 9am to 6pm. However, flexibility is required to manage meeting customers at their preferred times and occasionally Saturday visits may be needed (time in lieu will be given back). Karshare has a flexible approach to how you manage your time and they need you to be flexible too.
The exciting bits!
25 days holiday plus 8 bank holidays – in addition, an increase of 1 day every year after 2 years of service up to a maximum of 28 days.
Take your birthday off as an extra day's holiday!
Standard contributory pension scheme.
A minimum of £250 for every employee to use towards their professional development.
5 free rental days a year using a car from the Karshare platform.
£100 for any new Owners you get signed up in new city launches.
Up to 2 employee social responsibility days to use for a cause or charity of your choice.
They love recommendations – £750 if you successfully recommend a permanent employee!
More about Karshare