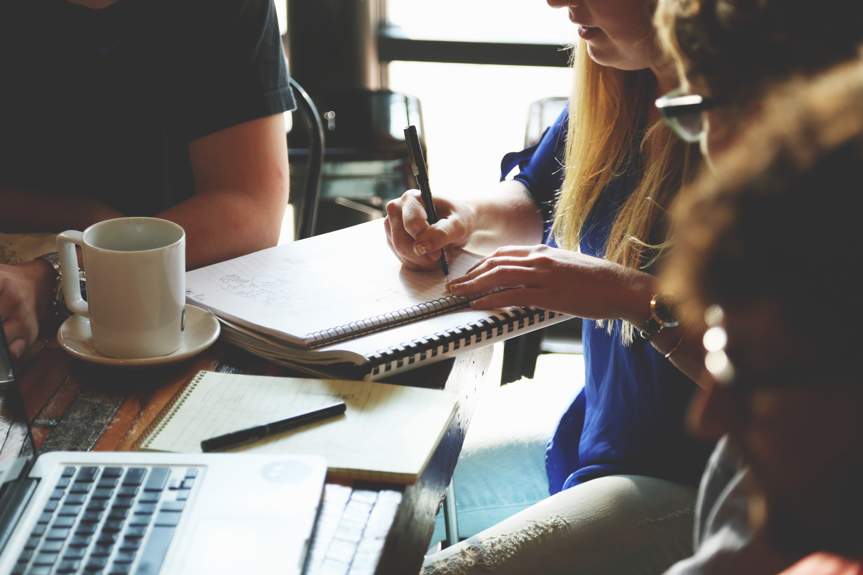 In the past few years, startups have become popular for bringing innovative solutions for the society, disrupting traditional businesses and being a cool place to work.
When it comes to choosing a career, there is no right and wrong answer. However, it is important to know exactly what your career goal is before deciding between a startup and corporate.
From my experiences, here are some differences between working for a startup and corporate.
Work contribution: you do matter
Startups are small businesses. The size of the company is the reason why every employee matters. Working for a startup means that you have a big contribution and impact to the business's performance. Chances are you will be the only one responsible for what you're doing.
There is always room for innovation and you have the right to do it.
For those who are up to challenges, doesn't this appeal to you?
In corporate, your position might be easily replaced by someone else, especially when you just started your job. Whereas in a startup, you can gain unique experience and expertise with time. The longer you work in a startup, the more valuable you become.
Startup managers are more likely to invest in their employees training and education, which are perceived as the asset of the company. They don't want to spare on just anyone so if you decided to work for a startup, you have to appreciate that.
Working for a startup is not the usual nine-to-five job
Free-flow food supply
Cool working place
Sleeping pods
Those are probably the perks you have heard about working for a startup. However, these are not the only perks of working for a startup. The big difference between startup and corporate environments is the flexibility.
Many startups allow their employees to work wherever and whenever, as long as you can finish the tasks on time and deliver high-quality results. It does sound amazing but keep in mind that you need to be self-motivated to succeed working in a startup.
Whereas in corporates, you might need to go through a structured on-the-job training, which usually requires lots of in-class sessions, office meetings and uncompromised schedules. All you need to do is follow the system and do what you have to do. Everything else will fall into place.
How about work-life balance?
Time management and knowing your most productive hours are the core principles of work-life balance in a startup. Because of the high flexibility you have, technically, you can manage your schedule according to your preferences. However, you have to remind yourself to be disciplined.
Learning process
Many startups apply the 'can do' attitude. You are expected to work beyond your skills and be out of your comfort zone. You will find yourself learning things on your own and apply new knowledge in a real project.
Whereas in corporate, the prepared training is your learning materials. All the system and methods are guaranteed to work properly because they have been tested and approved by many generations behind.
In startups, there might be some trial-and-errors, which sometimes cost you time, but eventually, you will get hands-on experience in every action and learn from every mistake.
Another great thing about a startup is the people. Many startups were established by former executive employees or business experts. The flat organisation structure in a startup allows you to freely communicate with the boards, founders and everyone in the company. Imagine how much things you can learn from your colleagues!
Company's Reputation
A big corporate has an excellent reputation and very good track record. Also, it will look great on your CV. Unfortunately, you won't get this advantage while working for a startup. Unless, the company becomes the next Snapchat or Uber, then yes, it will make your CV a killer.
High risk, high return. Working hard to build the company's reputation is an ultimate secret to accelerate your career while working at a startup .
If you are looking for a social status then working for a startup might not be your thing.
Career growth
There is an absolute path you will go through if you work for a corporate. The promotion generally takes one or two years for each stage and follows a set of paths. Some corporates have a rigid bureaucracy that employees must face to go to the next step. Your career might be stuck for some reasons, like age, gender or the long-waiting decision process.
In a startup, you are responsible for your career. Your career growth depends on your performance. In other words, you can get promoted to a management position in a short period of time.
The key is to believe in the same values as your chosen startup. When you join a startup, you will involve in a psychological contact with the company and share the same vision.
The reality of startups is that they aren't for everyone. There is a fifty-fifty percent chance that a startup may succeed or fail. Either way, you will undoubtedly gain valuable experiences throughout the process.
Overall, you have to evaluate what you want out of a company and consider which factors are important to help you achieve your career goals. Will you work better in a flexible and think-out-of-the-box kind of environment or a structured company? It just the matter of work style, characteristics and needs to pick which company will be the best for your career.
About the author: Alifa is currently working as a Web Content Manager for ActivityFan, a London-based online activity booking startup.