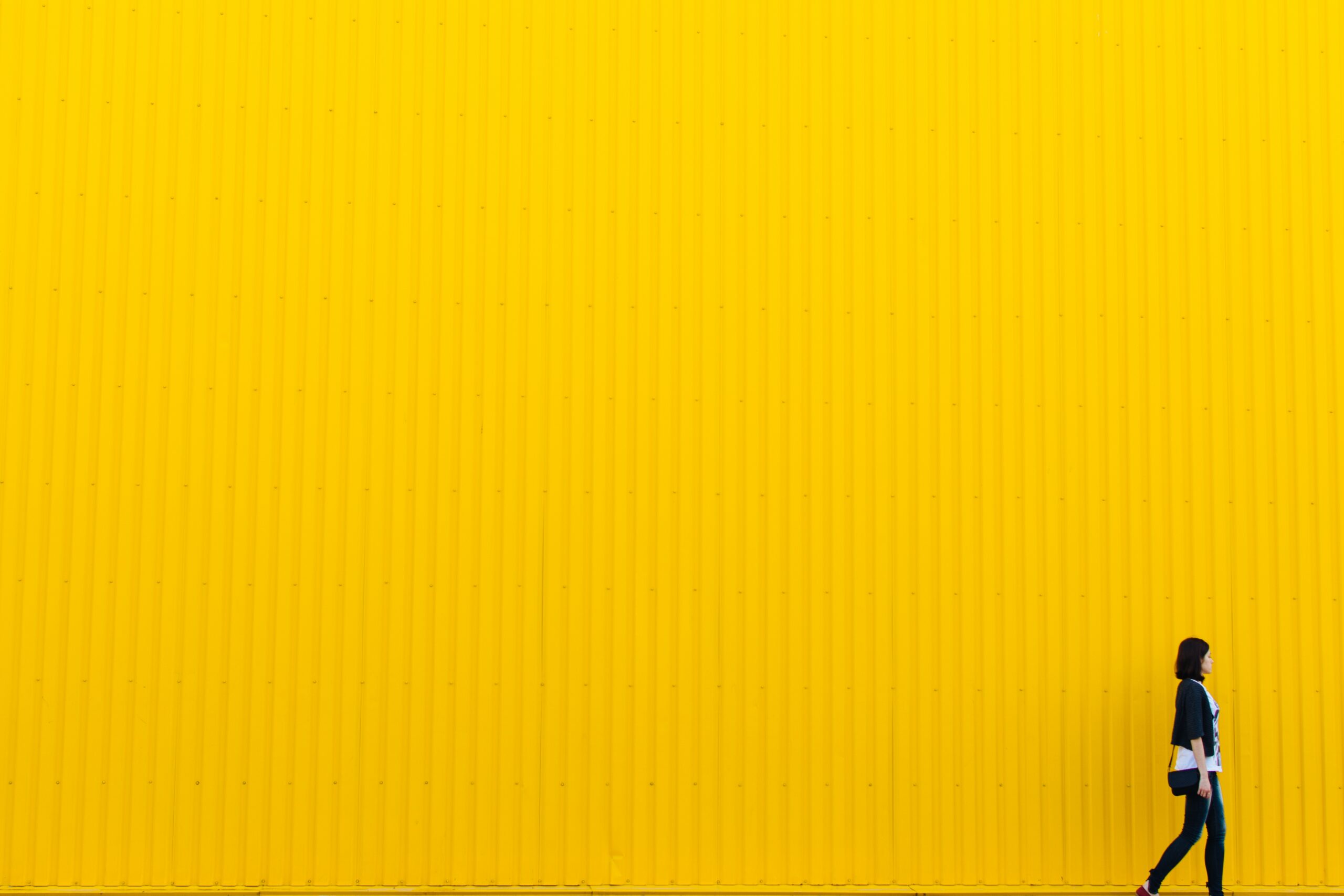 The product manager interview is one of the most difficult out there.
The interview process varies by company but is often long and arduous stretching over three or more interviews.
Over the last three months I've been a candidate at a range of companies from large multinational technology companies to small startups. In previous roles, I've been on the other side of the table interviewing product managers from junior to senior roles. I've managed to distil the commonalities from over 50 interviews into a (hopefully) useful guide.
Three stages of product manager interviews
You've nailed your job application and you're through to the interview stage. Next you'll probably face three stages of interviews.
Introductions and screening
Product interview
Culture and role fit
This article will focus on the "product interview" stage where the interviewer is trying to understand how you approach product management and your technical skillset.
The product interview
The product interview contains the most daunting questions. You must come up with a well structured answer to a newly presented problem in near real time. Questions fall into two broad categories.
Behavioural questions
Product and case study questions
Behavioural Questions
These are designed to understand your experiences and working style. The interviewer will ask you to describe how you approach specific problems that a product manager is likely to face. There are several frameworks commonly used to tackle this sort of question, like the STAR method.
Good answers should draw on your experience:
Set the scene and explain the situation, problem and context you were working in.
Describe the action(s) you took, why you took them and how you executed them.
Describe the result and how you might approach things differently.
Demonstrate your ability to communicate succinctly, objectively assess outcomes and make the answer interesting. If you don't have any relevant experience for a specific question, describe how you would hypothetically approach the situation.
The interviewer may challenge your answers. Do not get defensive. Instead provide additional information that backs up your answer and enjoy the conversation. You could reference alternative actions that you considered but were ultimately deemed less likely to succeed. It's also important to acknowledge the limitations of the approach taken and discuss how you might do things differently with the benefit of hindsight.
Example behavioural questions
How do you prioritise different features against each other?
How do you decide what to build next?
How do you estimate how long a particular feature will take to build?
How do you communicate with technical teams?
Describe a time where you have convinced the team to work on a specific feature.
Describe a time where you have made a technical trade-off.
Describe a time where you have made a decision under pressure or with limited data.
Describe your philosophy as a product manager.
Describe a time where you have had to make adjustments to an agreed upon plan.
Describe a time where you have shown resilience.
Describe a time where you have helped a team reach consensus.
What do you deal when a feature release is behind schedule.
How do you deal with conflict between teams and individuals?
Describe a time where you have had to deal with setbacks or challenges.
How do you manage multiple projects and competing interests as a product manager?
How to you manage a product roadmap?
What part of product management do you enjoy the most?
What part of product management do you enjoy the least?
How do you split your time between strategy, people management and execution?
Describe a time you've had to work with a large data set.
What's your approach to user research?
The best way to prepare for these questions is to think of a couple of example situations for each question. Note down the situation, action and result for each in bullet point form. This will stop you from reciting notes from memory but will ensure you're prepared with an example for each.
Some interviewers won't ask such specific questions and may ask you to think of one or two case studies from your experience that encompass multiple examples from the above list. The interviewer may follow up by exploring a part of your answer further e.g. "You mentioned performing estimations, how would you go about doing this without in depth technical knowledge?".
Example Behavioural Question Answer
How do you prioritise different features?
Situation:
As the product manager for X I was tasked with delivering feature A at the same time as delivering improvements to feature B.
Actions:
Ensured there was a shared understanding of company goals which were…
Gathered requirements and estimations for feature A and B from all stakeholders.
Performed an analysis of the effort, feasibility, user benefit and business benefit.
Result:
Analysis showed that improving feature B was going to solve problems for several key customers. Feature A had a large potential upside but it needed more work to fully understand the scope.
Team started development of feature B and started validation of feature A.
Follow up question: "Great, it's clear that you made a well informed decision to work on feature B first. How would you manage a much larger backlog of 50 feature requests and ideas?".
Product and case study questions
These are designed to showcase your technical skills, product sense and problem solving ability. How you interact with the interviewer showcases how you communicate and work with others.
Some questions will require you to use completely new information. Applying a framework to this type of question will allow you to showcase your skills without getting bogged down in the unknown. Whilst different types of questions call for a different kind of answer, some principles remain constant.
The 'Product You Love' Question
Tell me about a product you love. What is great about it and how would you improve it?
This question comes up in the majority of the interviews I've been part of. It's often asked early in the session to break the ice and to allow the interviewer to understand your product sense. Some interviewers will ask for a non technical product.
This is easy to prepare for and should be an opportunity for a quick win. Before the interview you should have identified and analysed a product that you use and love. The answer might look like this:
Explain the product, what it does (outline the steps in the user journey) and the business model
List the problems and use cases the product solves relating them to different user groups
Evaluate the products' strengths and weaknesses
Document unmet customer needs or business objectives
Suggest and prioritise several solutions that could be implemented to address these
Choose a solution and explain how it could be implemented in more detail using any appropriate tools like sketching the user journey
Strategy Questions
Example strategy questions
Tell me about a product, feature or company which failed. Why did it fail? How could it have succeeded?
How would you launch product X in market Y.
Why do you think Microsoft acquired LinkedIn.
These questions allow you to demonstrate your business acumen. Frameworks like the three C's can be applied to these questions.
Good answers to these will leverage understanding of the market (size, profit, trends), the customer (ux, pain points), the competition (who is the competition?, USP) and the company (strategy, USP, expertise) in question. Great answers will also draw upon experiences from your career.
Metric Questions
Example metrics questions
What metrics would you use to measure the success of feature X.
What metrics would you use to improve the experience for a user group e.g. drivers for a ride hailing company.
Ride hailers are cancelling too many trips at night. What could be the problem?
Answering metrics questions
Metrics should be simple to understand, meaningful and easy to measure. Don't try to get too fancy here. Use simple metrics related to the customer journey and the business objectives.
Start by identifying the different steps of the customer or user journey.
Break those steps down into pirate metrics or similar. For a ride hailing company this could look like this:

Acquisition (Driver signs up)
Activation (Driver completes background check)
Retention (Driver logs x hours a week)
Referral (Driver refers his friends)
Revenue (Driver performs x rides a week)
With this foundation in place, go into more detail and talk about how different behaviours or external factors might influence different metrics.
Some questions will take a specific metric and ask you to investigate the cause of a change in it. The process here is similar. Work backwards to put the metric in the context of the customer journey and then analyse what factors could influence it.
Product Design Questions
This type of question can appear to be the most intimidating. You're required to come up with ideas on the spot. Sometimes the questions will be related to the company you're applying to drawing on previous problems they've faced, others may be completely unrelated.
Example product design questions
Design an alarm clock for the blind.
Design a new product for seasonal workers.
How would you improve google maps?
Answering product design questions
Summarise the product to ensure you and the interviewer have a shared understanding
Characterise the main user groups of the product
List the user stories for the main user groups, what are they trying to achieve?
Suggest several solutions that could be implemented to meet their needs
Choose a solution and explain why you'd prioritise it and how it could be implemented in more detail (include sketches or other relevant artefacts)
Explain how you'd measure the success and potential pitfalls with the solution you chose.
Example Behavioural Question Answer
How would you improve google maps?
Summary: Google maps is used to navigate from A to B and discover places to visit. Google monetise this by selling adverts to local businesses. Anything that makes Google maps the go to app for people when they want directions is considered a benefit for Google.
User Groups:
Daily commuters
Business travellers
People eating out
Cyclists
Drivers
Cyclist Use Cases:
It's hard to find directions that are cycle friendly
It's hard to find cafes and other facilities with cycle facilities like secured parking
It's difficult to estimate trip duration due to terrain and varying speed
Solutions for good directions for cyclists:
Cyclists should be able to indicate the kind of route they'd like (quiet, scenic, no cars).
Directory of safe parking places for bikes in Google places
Trip duration calculations personalised to the user
I'd like to focus on Implementing route directions for cyclists because it's most core to the google maps value proposition of finding directions and the exploding bike and scooter sharing market represents an opportunity.
Use crowdsourced trip data to determine if a road is popular with cyclists
Use computer vision to determine which roads have cycle paths
You should also sketch how this could look in the user interface or produce other visual aids
You can talk about how you'd validate this with customers or users
You can talk about how you'd launch this to the market e.g. what would you release first, how would you promote it?
The success of this would be measured by the number of people completing cycle trips with google maps. The success will largely depend on being able to successfully identify good routes for cyclists at scale.
Estimation & Quantitative questions
Example estimation questions
How many planes take off from your local airport every day
How many tennis balls can you fit in a bus?
How much does it cost to run gmail for a day?
Answering estimation questions
The trick to answering these question is not to get the exact answer. Interviewers are looking for a logical series of assumptions. It helps to start small and extrapolate up. Work out how much a single person uses their email before multiplying it up to the total market size.
An example for estimating the number of flights per day for an airport might look like:
Write down everything you do know (my airport has 4 terminals, each terminal has 10 gates,)
Write down an equation for working out the answer (total planes = gates * flights per gate per hour * hours of operation)
Guess reasonable figures to fill in the blanks of the equation (I'm going to assume each gate can handle 2 flights per hour because I think it takes roughly 30 minutes to board a plane)
Perform a sanity check on your answer. Is your estimation in the right order of magnitude? Could you refine it by adding in more complex assumptions? e.g. peak hours of operation at the airport
Practical tips for answering PM interview questions
Interviewers may choose to focus any of the above questions on their own company, industry or products. Make sure you've done your research! You should have used the product and understand the basic market forces of the industry.
Enjoy the sense of play in the process and don't be afraid to explain how you'd do things differently in a real world context.
Present and be willing to acknowledge the limitations and possible challenges with your approaches. There is rarely one absolutely correct answer in product management.
Take your time and take control the conversation. Ask for time to gather your thoughts or take notes.
Aim for a conversation. Don't be afraid to ask clarifying questions.
Depending on the interviewers style, the questions may be presented one by one with clear start and end points, or the questions may be asked in the context of one long conversation. Either way, you should recognise and apply the same techniques to answering them.
Never say "I don't know" or "I'd need more information". Ask insightful questions to fill in the gaps or make and highlight assumptions.
Resources
Books
Articles & Free Resources
Photo by Rodion Kutsaev on Unsplash