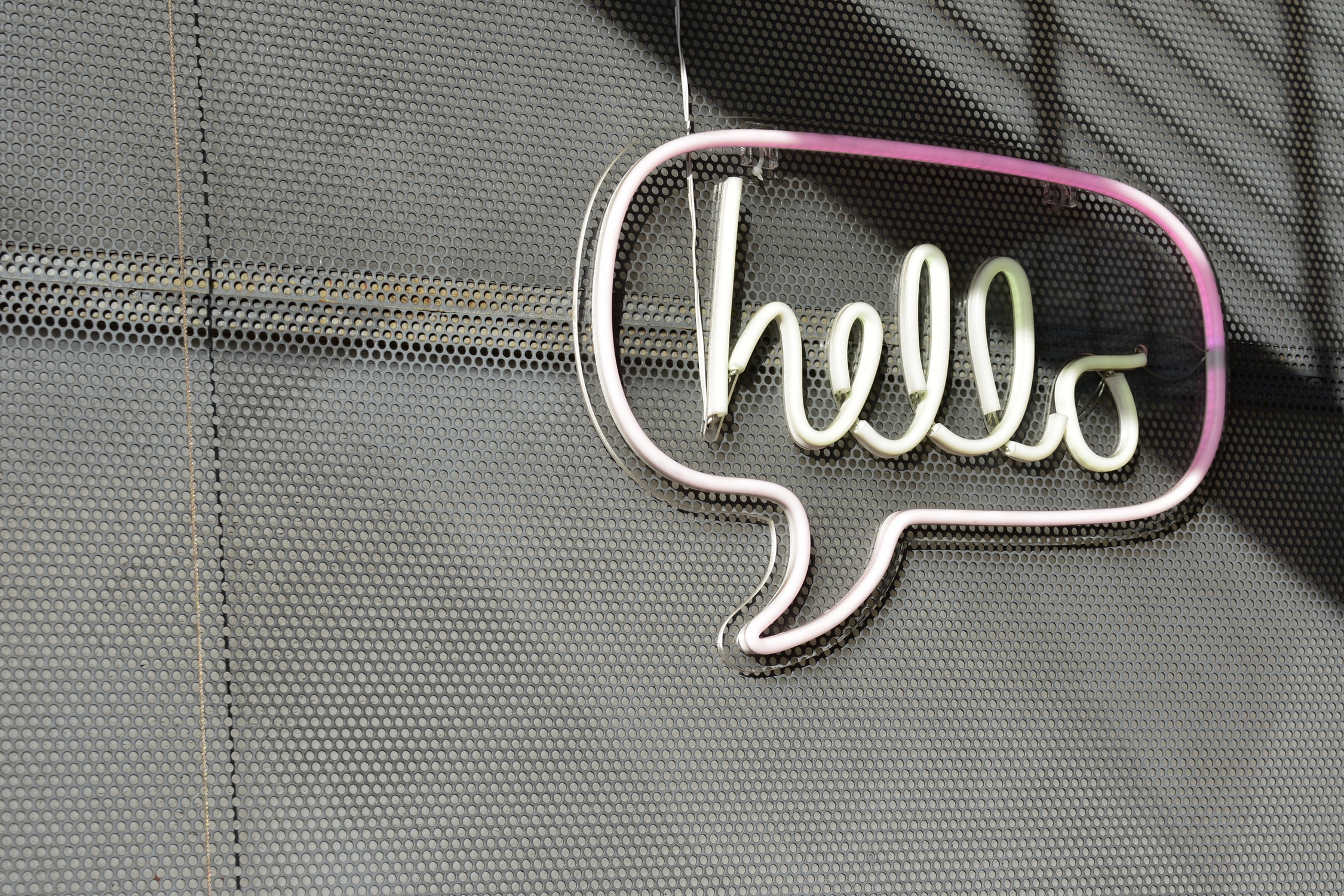 The best thing about startups? They let you dabble in different roles.
They help you not only gain experience in your area of interest but help you figure out how your work fits into the bigger picture. They enable an understanding of how other functions work, which is not at all possible in big conglomerates.
If you are an inquisitive individual willing to learn and grow with the company, there is no better place for you to work than a startup.
And while we are at it, there is no better platform to get you started than LinkedIn. It is an amazing social media platform that can provide you with the perfect opportunity to work at a budding startup.
However, it is easier said than done! Several professionals are gunning for the same handful of jobs. You need to identify where you are falling short and rectify the same to land a job at a startup through LinkedIn.
The answer to your problem is 'Optimizing your LinkedIn Profile'. Yes! Optimizing your LinkedIn profile can expedite the process of finding a job through LinkedIn.
So, today we'll tell you how to optimize your LinkedIn profile while ensuring it looks professional. Once we are done, your profile will attract significantly more startup recruiters. As opposed to how other social media works, LinkedIn does not require any fancy pictures or descriptions to lead you towards success.
Here we have compiled a list of 8 easy steps you can take to optimize your LinkedIn profile to target your dream job in a startup.
URL Optimization
At the top right-hand side of your account, there's an option of 'Edit public profile & URL'. Clicking on this will lead you to the next page where you'll see your account URL written after www.linkedin.com/in/. Remove that random URL and replace it with your name.
If you don't get the desired customized URL, keep trying till you get a satisfactory URL. Doing so makes it easier for recruiters in a startup to find you on LinkedIn.
LinkedIn Banner Optimization
Further, optimize the background picture of your LinkedIn account. This increases your visibility on LinkedIn drastically. Optimize your background picture by including seven to eight of your top skills in it.
Don't forget that people who venture into startups are on the lookout for hardworking people who can help them fulfill their vision. Background picture optimization can have a huge impact and help portray you as a detail-oriented person. So, make sure you optimize yours.
If you want to get started, Canva is an amazing tool for free LinkedIn banners you can customise.
Profile Picture Optimization
The next step is to optimize your profile picture. First, let us tell you what you're not supposed to do: Do not put a full-length picture in unprofessional clothes. Rather, put up a portrait sized portrait in professional attire. Remember that recruiters of startups notice every detail while choosing their potential employees so you want to portray your best self.
So, even a small thing like the profile picture should be paid attention to.
Headline
Many people commit the mistake of writing their present job role in the headline (below your name). That's the boring way to do things. Your present role is visible by default on the top right. So what is it that you can do differently?
Instead of the designation, write the functions you specialise in. Don't write "Business Development Manager at ABC Inc.". Write "Business Development | Strategic Alliances | Partnerships | Stakeholder Management | Business Strategy" etc.
Why?
Simply because writing the functions elevates you from your current designation to someone who can add value pertaining to the stated functions. You move away from being compartmentalised in a single profile title and become ready to greet the functions that you represent instead.
Summary Section Optimization
Another important section that can use some tweaking is the summary section. You can use up to 1983 characters to provide a summary to the recruiters. Use this space wisely and make your profile impressive enough that startup recruiters will themselves reach out to you.
Start by writing a few lines about yourself and the work which you're proficient in.
In the first line, write the total working experience which you possess followed by your current designation and then finish it off by writing about the work which you're highly skilled in.
Further, in the next two to three lines, write about your most recent and prominent work experience.
Now you need to make the following 3 subsections:
Certifications: Here, write all the certifications you hold. The correct format of writing certifications is to write the name of the certification first, then write the name of the certifying authority and in the end write the dates of enrollment and graduation.
Area of Expertise: List out all your non-technical skills under it. For example: Data Mining, Auditing, Project Management, etc.
Technical Skills: Write all your technical skills in this section. For example: CATIA, Pro/E, ANSYS, etc. If you have a lot of skills, you can club them under subheadings like Languages, Tools, etc.
Professional Experience Section Optimization
Make 2 subsections in the description segment, namely, 'Achievements' and 'Deliverables'.
In the achievements section, write two to three quantified points around the work that you did in your previous organization. The quantifications could be around the time or resources that you helped save.
Moreover, in the deliverables section, write two to three points about the roles and responsibilities you took care of. It's okay if they are not quantified. This could include key projects that you were a part of or additional assignments you helped execute.
A key requirement in this section would be to ensure that LinkedIn is able to fetch the picture for your company in the Professional Experience section.
Skills Optimization
Skills can be optimized by simply writing all the key skills and technical skills you possess using the option given in this section for the same.
LinkedIn places a limit of 50 when it comes to adding skills in this section. Additionally, if you write a few core skills, LinkedIn will go ahead and suggest related skills that you can include in your profile.
Careful though! Since these skills are publicly visible, only include those skills which you can legitimately justify in the open. Just because LinkedIn is recommending a skill to add doesn't mean you actually possess that skill.
Recommendations & Endorsements
However, you need to be careful while optimizing your endorsements. Do not endorse back a person before 3 months of them endorsing you, as LinkedIn will take this exchange of endorsements as pre-planned and might reduce its impact.
The skills for which people have endorsed you matter a lot to the recruiters of startups if you're a professional possessing a decent work experience. It adds credibility to your profile. So only endorse back a person after 3 months of them endorsing you to increase the impact of the endorsement.
Be liberal when it comes to handing out recommendations. Don't approach it with a quid pro quo mindset. There's also no shame in asking for genuine recommendations from your seniors and former employers.
Connections/Network Optimization
Yes, you need to optimize your LinkedIn connections as well. You can achieve this by simply staying active as is the case with any other social media. Post engaging content like professional infographics and share, like, and comment on posts that other professionals post. These activities also prove to a startup recruiter that your account is legitimate and active.
You can further optimize your LinkedIn connections for startups and increase your chances of working at one by connecting with people who are already a part of startups. Not only will this increase your chances of working in a startup but monitoring their posts and activities on LinkedIn will also give you a broad idea of how life in a startup looks like.
Additionally, you can start following pages and groups frequented by startups. Once you are a part of their community and understand what drives them, you automatically become more attractive to the recruiters.
Optimization via 'Add profile section' option
Click on the 'Add profile section' given at the top of your profile and from the drop-down menu, optimize all the remaining sections. All you need to do to optimize these remaining sections is to simply fill out the sections according to the instructions given for each of them.
In conclusion, we would implore you to follow these 8 methods to optimize your LinkedIn if you wish to work in a startup and want to connect with the recruiters of startups. Use these tips to become a master at using LinkedIn to find your dream startup job.