Whether you're looking to transition from the corporate world, you're a recent graduate developing your CV, or a tech guru that just wants to keep learning, the list of useful startup skills is long, and growing. Whilst there are many opportunities you could explore to better yourself, and grow professionally, there is of course, the not-so-minor obstacle of all the other things in your life that are important to you. Now, we can't advocate hitting the reset button and moving to a cave, as the internet would presumably be far too slow. Instead, we've prepared some actionable steps to just get learning.
Just do it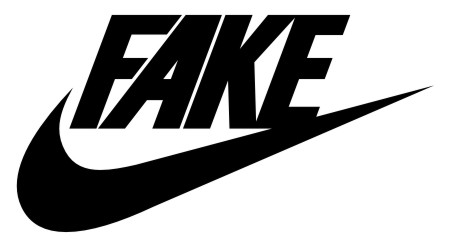 No, we aren't suggesting that a certain sportswear manufacturer could help you get ahead in startup
It may sound a little reductive, but starting really is half the battle. Wherever you are, be it at home, on the bus, or at the park, can actually be your classroom if you've got 5 minutes. Channel your passions, and get to work learning something you could use. And if you find a place that works well, we have some even more obvious advice for you: go back there!
Finding the time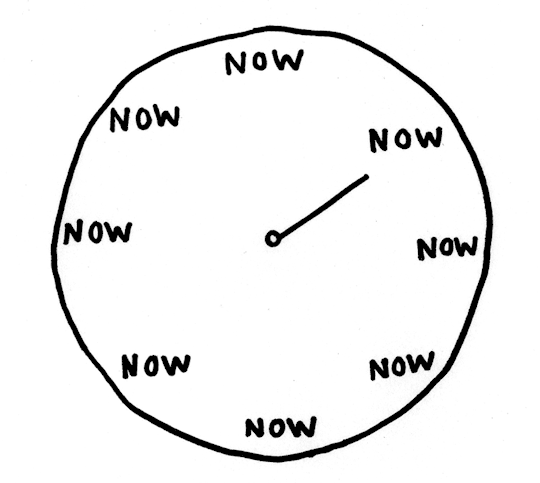 Just don't lose your new watch!
Sure, we're all busy. Your typical day probably looks something like this: wake, commute, work, coffee, more work, lunch, even more work, commute again, tv, sleep. Not too many opportunities to learn, right? Wrong!
Your commute probably involves headphones and a fair bit of scrolling through news or social media. You might be better to use this time a little more productively and learn with educational videos or podcasts. You could even do this during other types of travel, like holidays.
Lunch breaks and coffee breaks. Without them, work would get a little monotonous. But there's no reason not to gulp down that coffee (the iced variety possibly a little safer) and get down to some learning. You could even arrange a sandwich-and-study session with a like-minded colleague
We can all be guilty of switching off in front of the TV in the evenings. But why not switch on instead? Forego the Friends repeats for one evening, and instead, try putting the 'smart' in smart TV.
Sure, there are plenty of opportunities to fit learning around your weekday schedule. But it's probably easier to slot some learning into your weekend, whether that means scheduling times to study each week, or just cracking the books open and getting quickly to task when everybody else is out. And if yourself in a situation of extended work leave, be it on summer holidays, parental leave or even sick leave, studying could be a blessing that helps break the monotony and give your days some structure.
For more on finding the time (and motivation) to learn, here's an article Belle Beth Cooper wrote for us.
Finding the motivation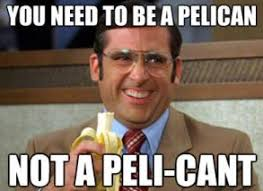 Get motivated, in a flap
So you've found the time to learn, but you couldn't find the motivation to read that article, being as it is, completely devoid of memes.
But what if we told you there was something better than memes?! There are, of course, loads of things better than memes. Whatever this means to you, these can be your rewards for learning. You should plan both little rewards for work breaks and extra big rewards to enjoy on the completion of your larger learning goals. And if you need a stick to get yourself motivated, then consider booking an exam or assessment ahead of time too.
Still struggling for motivation? Want to talk about it? You absolutely should. Not only could talking about what you want to learn with your friends, family, or colleagues help you find a study buddy, but it could also help you realise what's important to you, and even get a significant person in your life invested in your learning, and the ways you want to improve yourself.
What to learn? And how?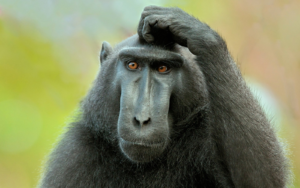 I know I left the answer here somewhere
So you managed to work up the motivation to actually have a chat with a colleague. Keep talking! They might have some good ideas about new opportunities, or helpful resources. You could even attend a networking event to find out the things you most need. Too time-consuming? Read our article about 7 of the most in-demand startup skills. Or even check out some job listings to find out what's useful in your chosen field.
So, you've got the what. But now? The how! The answer to that question is however works best for you: Pick an online learning platform; Download an app for your phone; Visit a library; Download some ebooks; Go on Youtube; Follow a blog or podcast; Join a course. There are endless possibilities. The secret is to diversify and find the mix that works for you. But to get you started here are some of our favourites: Future Learn, Coursera, and Pluralsight.
Happy learning!